Club Meeting: 28th July 2021
Report by: Graeme Mackay
A simple and straight forward demonstration, keeping to the process, checking, and planning and producing a positive functional piece. John Young provided an excellent example of following the process and using the planning put forward in the SAWG project sheet.
The functional wig stand provides a good platform for the new Woodturner to work on the planning and process. A number of Woodturning actions have to be put together in order: faceplates, screw chucks, bowls forms, spindle, drilling with the lathe, texturing, embellishing and always measuring of things.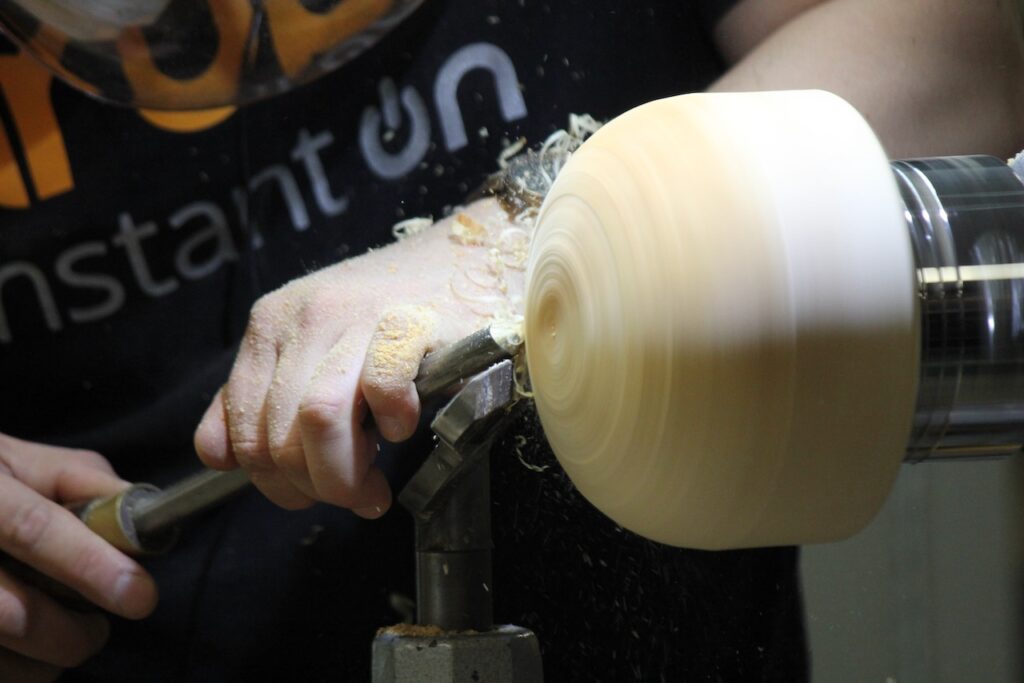 John was following the SAWG project sheet started with the Wig head. Getting the correct order of faces and rebates is important to start the process.
Remember, this is an item to be used on a daily basis. There is a clear need not to have any sharp edges on any part of the head or stand and this comment includes texturing, embellishment or coving. Washed or wet wigs particularly can catch on edges or odd rough sections.
Base: again remember the steps involved and think about the way in which the base is drilled and held on the chuck. If using a recess for standard chuck, check that the rebate is the correct diameter.
While shaping the base, think about the end result and how it will balance.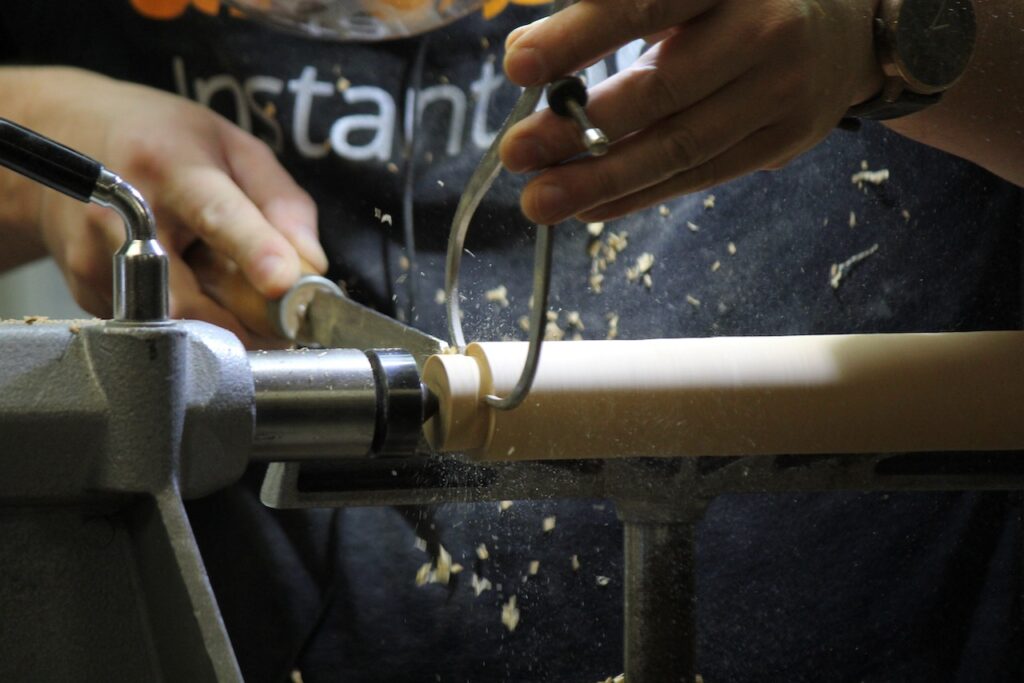 Spindle trunk: a key part of this process is to ensure that the tenons are the correct measurement and as a Demonstrator voiced: "actually fit". Again, noting a key point that while the shape and embellishments are a personal choice, remember the end use the need for lack of sharp bits.
John pressed the need for planning, thinking things through and the strengths of the SAWG project sheets. There are many ways of doing this project, many options, a good start for new turners.