Date: 27th March 2019
Report by: Bruce Wiseman
An ingenious piece of mechanism individually made by Holm Miehlbradt.
TOTAL STORY !! — You had to be here to understand what was being demonstrated.
See if you can work it out from the photos taken by Ross Johnson.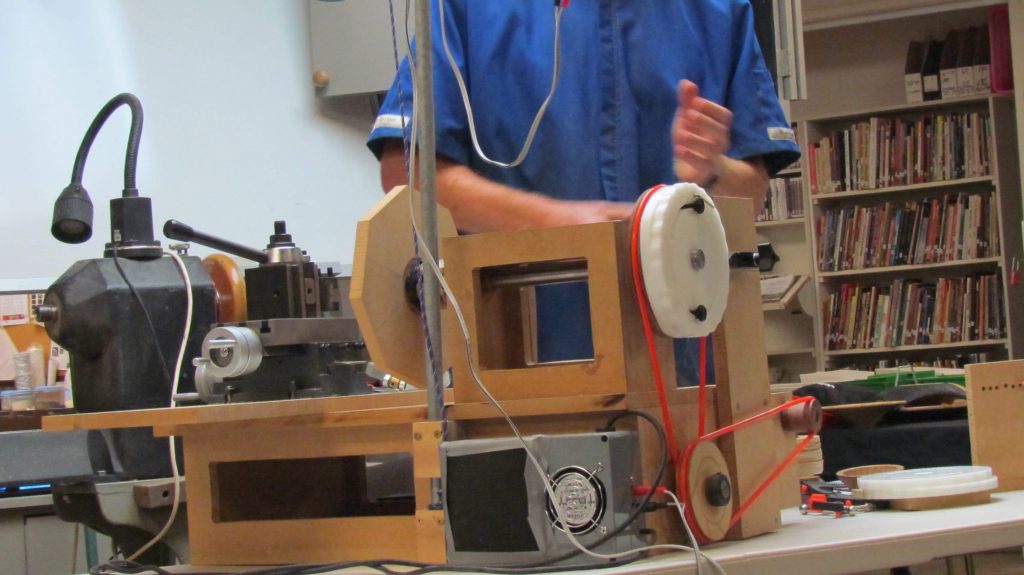 This was an unexpected demonstration of an engineer's determination to make a complicated piece of design concept to produce a machine that will produce repetitive patterns of a circular character on wood, plastic, or other similar substances.
Holm using MDF for the main frame and lathe head, a compound slide to carry the tool holder and cutter head, together with a powerful electric spindle motor and sundry pulleys, sheaves and rubber band type drive belts created this amazing piece of wizardry known as a Rose Engine.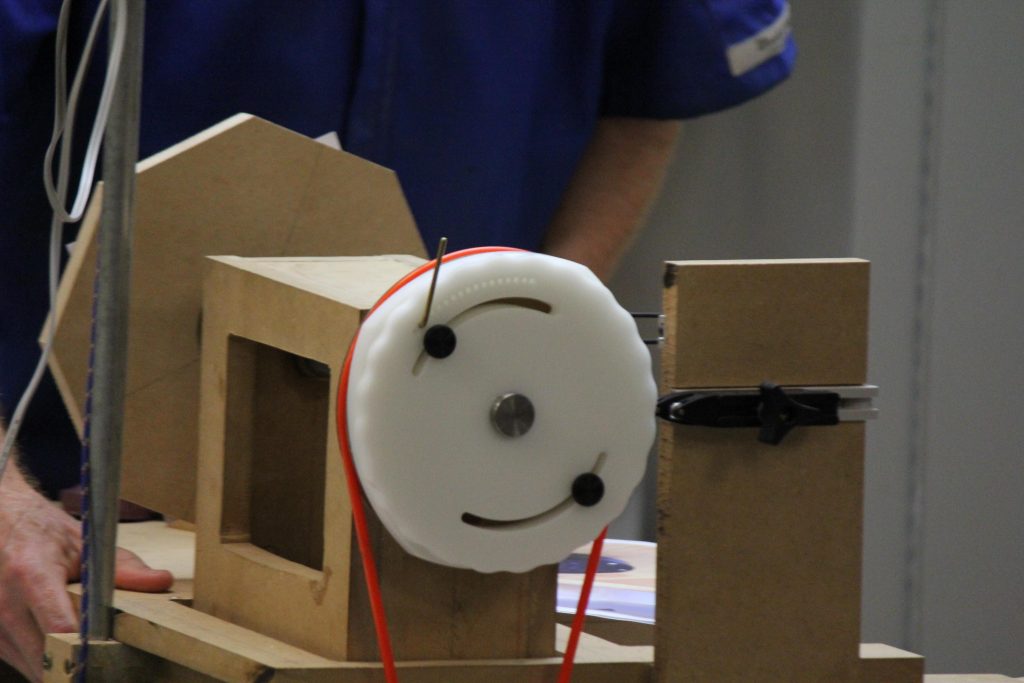 With the lathe head rocking back and forward to the pattern of the Rosette pattern and the cutter driven by the spindle motor, all controlled by a pair of hand wheels, the product was produced.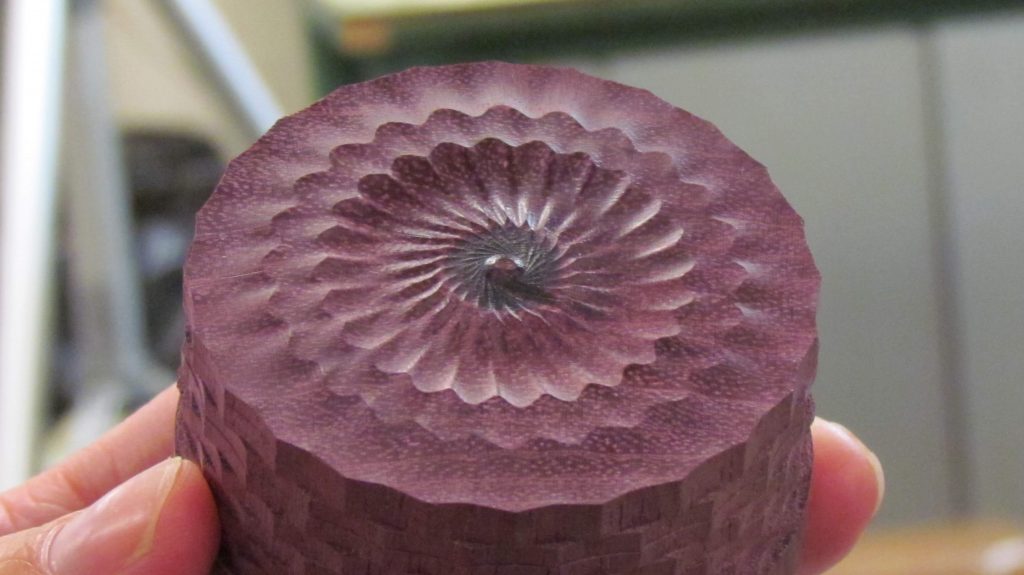 Comment:- You need to have a lot of time to make and use a ROSE ENGINE.
Well done Holm!
Additional link for more information on how to build a rose engine http://www.whidbeyworks.com/root/Home.html