Report: Roger Wilson
Club Meeting: 26 October 2016
Peter provided an interesting and most informative evening on the bigger game fishing lures he creates and then decorates in life like colours to which he attributes his catch success.
From the initial 3 block laminating with paper gluing, regular turning into a truncheon shape followed by off centre turning to create the tail shape Peter showed us some of his tricks that make the difference.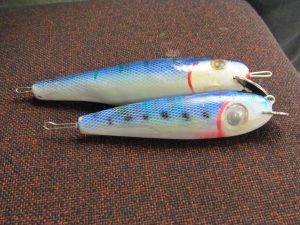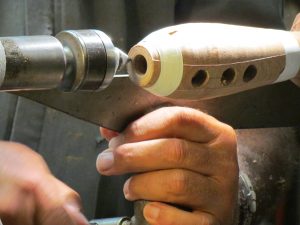 This includes his rattle in the lure and the various options for tempting whatever species you are trying for. His method of creating realistic fish scales was certainly original and did not run to any expense.($2-00 shop)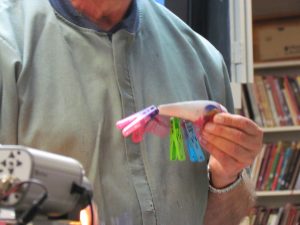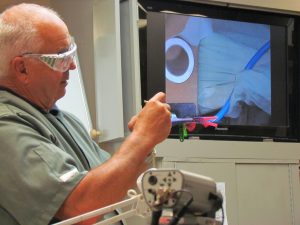 Peter also passed on the best places to obtain the accessories within the lure.
Start to finish an entertaining demonstration of creating a professional look bigger game fishing lure.