Club Meeting: 18 March 2020
Report by: Bill Alden
Tom showed us various boxes that he had made over the years of many sizes. Including a spinning top box which was an ancient game originating in the Middle East
The blank used for the Lavender Bottle was 20mm X 20mm and 120mm long was placed between centres. Tom used a "story stick" with the dimensions of each element of the bottle. From the Headstock end. 60 mm for the bottle 15mm for the 8mm spigot plug and 20 mm for the knob.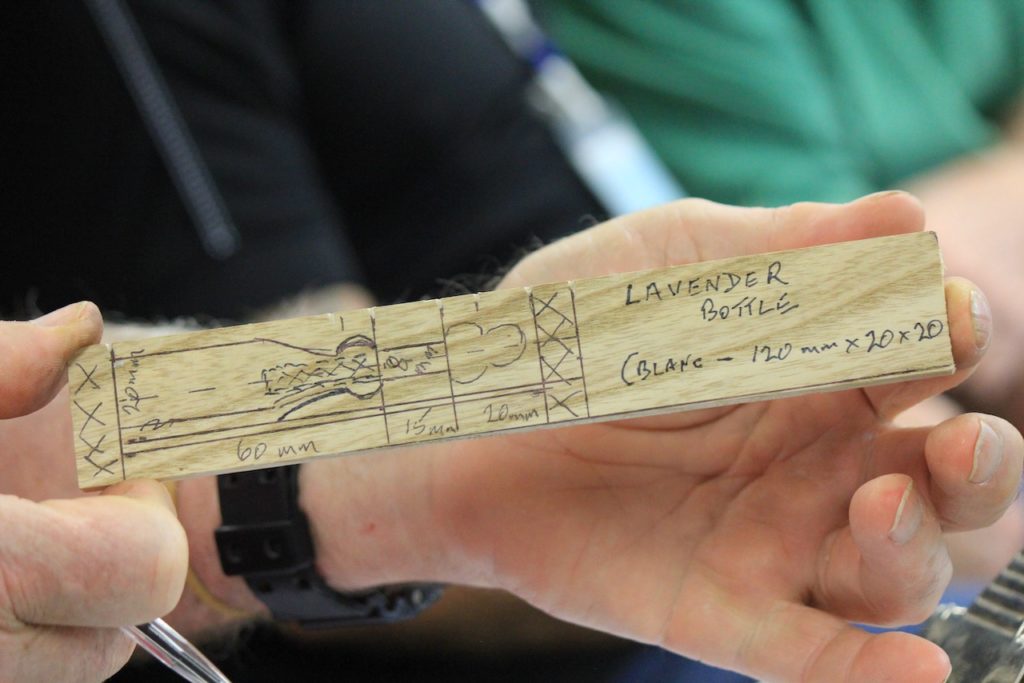 Leaving the bulk of the base square he shaped the foot and the neck of the bottle with a bulb at the top. The next 15cms were parted down to 8mm using parting tool and calipers. The lid was then shaped as per the photograph with a spindle gouge reducing the waste at the top for later removal.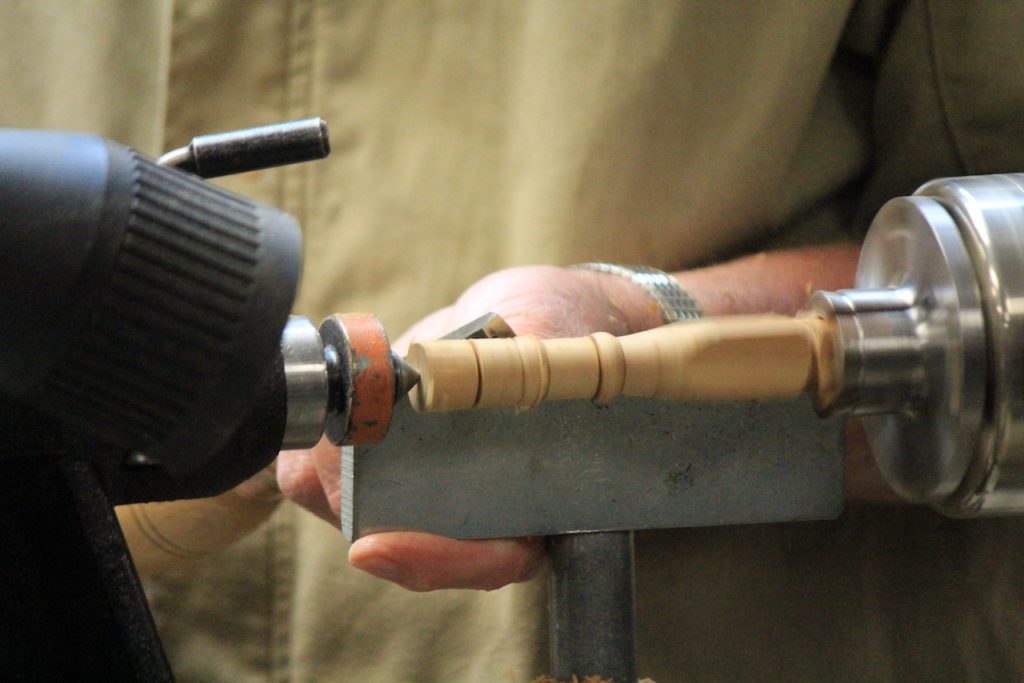 At this stage the bottle should be sanded and finished.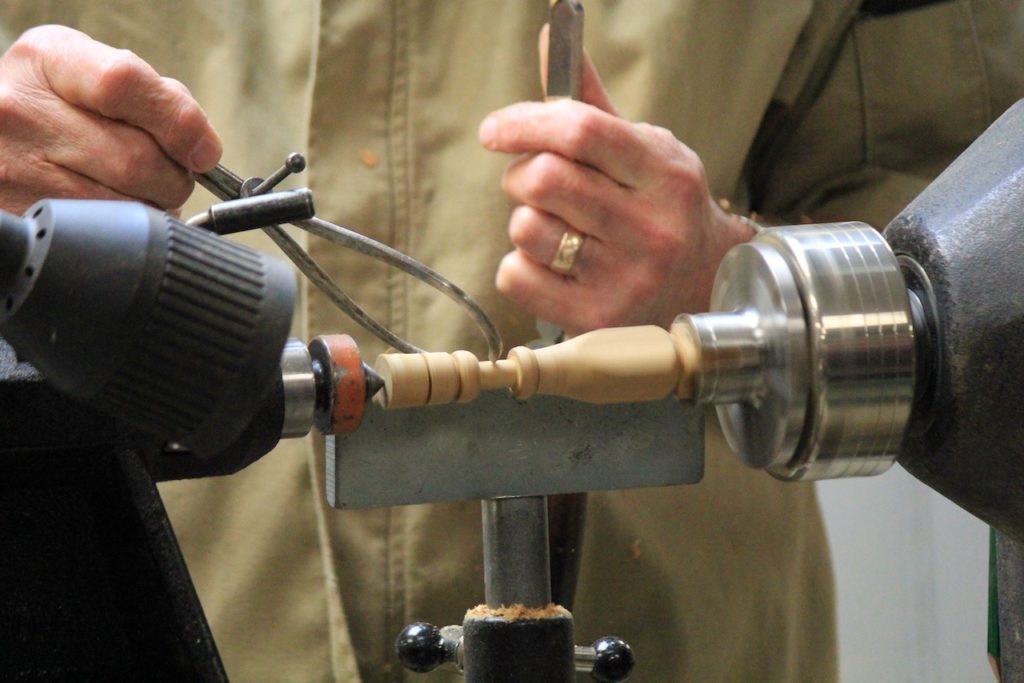 Hold the base in in a small set of jaws and centre using the steb centre. A 2 mm parting tool is now used to cut off the spigot. With an 8mm bit drill to a depth of about 25mm and fit the lid spigot into this hole . Tom used a round file and sandpaper to achieve a snug fit. It was noted that the spigot may be shaped more narrow where it meets the hole to assist fit. The lid can now be removed from the waste and final sanding and finishing done at this point. The spigot is sanded if necessary to ease the fit.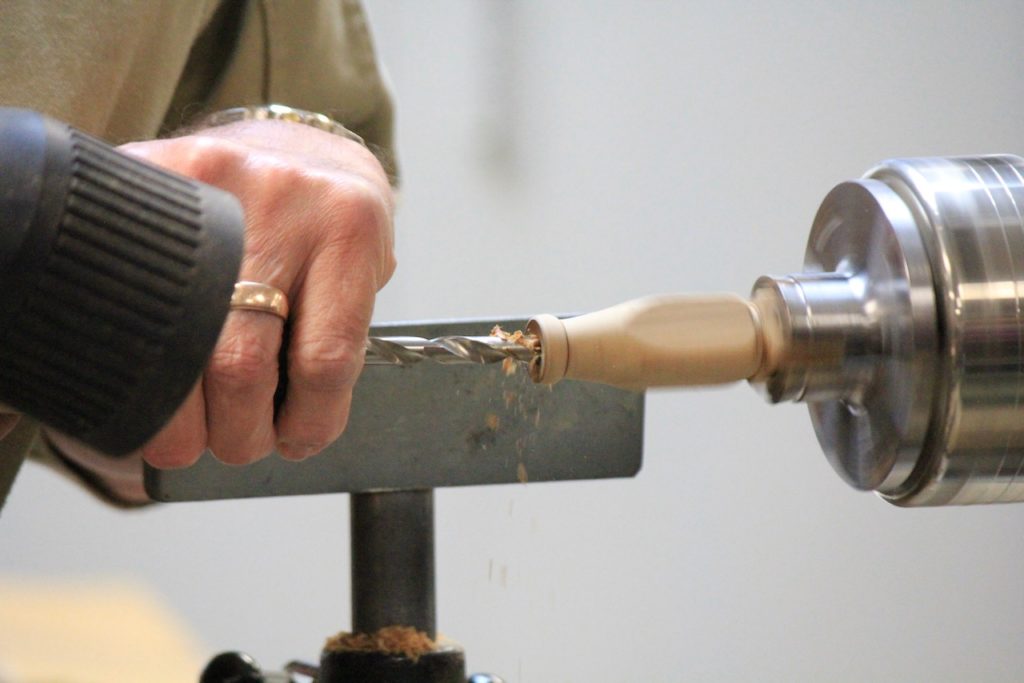 The base is now parted off and sanded on a sanding mandrel in a Jacobs chuck on the lathe or a belt sander. Finish with oil wax or lacquer as preferred.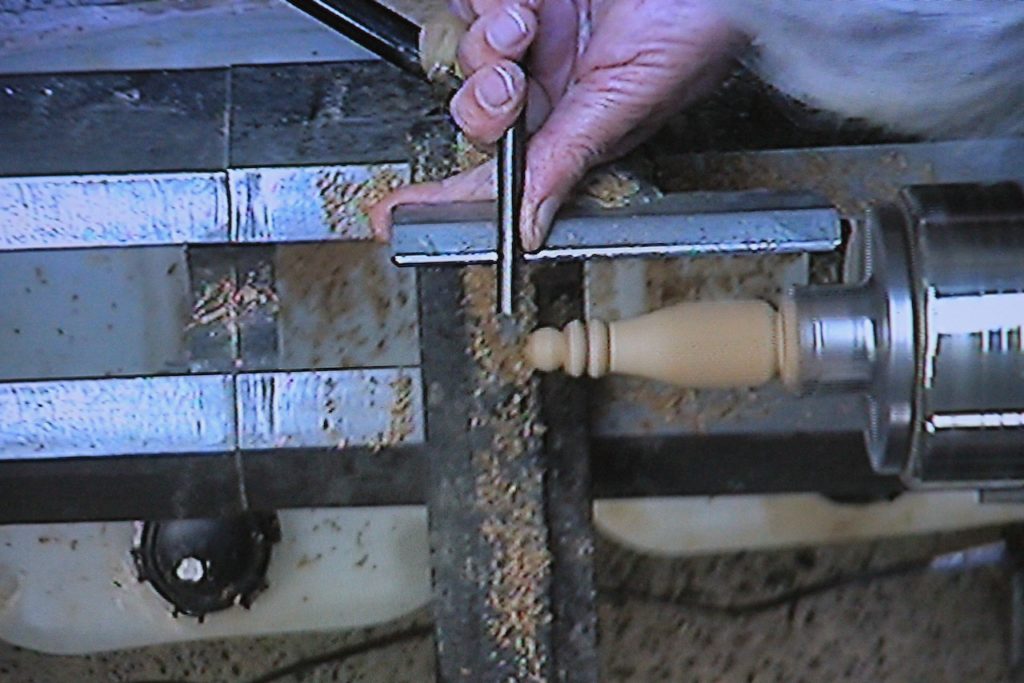 When ready to sell or gift pour no more than 2-3 drops of oil in the hole. This will permeate through the wood to perfume handbags, drawer or car, etc. Too much lavender oil can be overpowering.
Tom sells these with a small bottle of lavender oil in an origami box made from Calendar pictures. For instructions see https://www.youtube.com/watch?v=U8_uUz5__nk