Club Meeting: 18 May 2022
Write-up: Holm Miehlbradt
Richard stayed with the term theme and incorporated an off-center element on his turned platter.
The project started as a traditional platter: blank mounted on a faceplate, turn the bottom of the platter including a spigot, mount on the spigot and turn the top of the platter. The only difference at this point was the slightly longer spigot than for a simple platter so that an offset can be achieved later.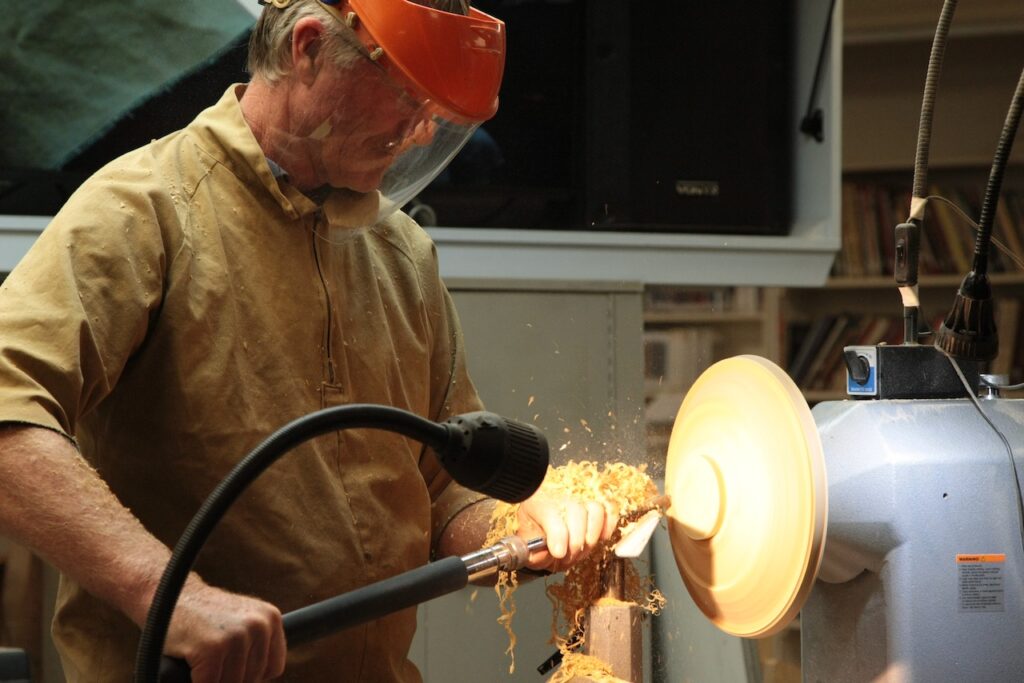 Then the fun begun. The platter was mounted in the spigot at a slight angle. This way crescent like grooves can be cut on the rim of the platter. Richard cut the grooves with a 55° bowl gouge. There was a good discussion, with sometimes contradicting opinions (!), about which tool would cut a better groove and how to adjust the spigot offset to achieve a desired groove pattern.
To enhance the rim embellishment, Richard colored the grooves (he used a wood dye). Then he sanded the rim surface to remove the excess color and thus only left the coloring in the grooves.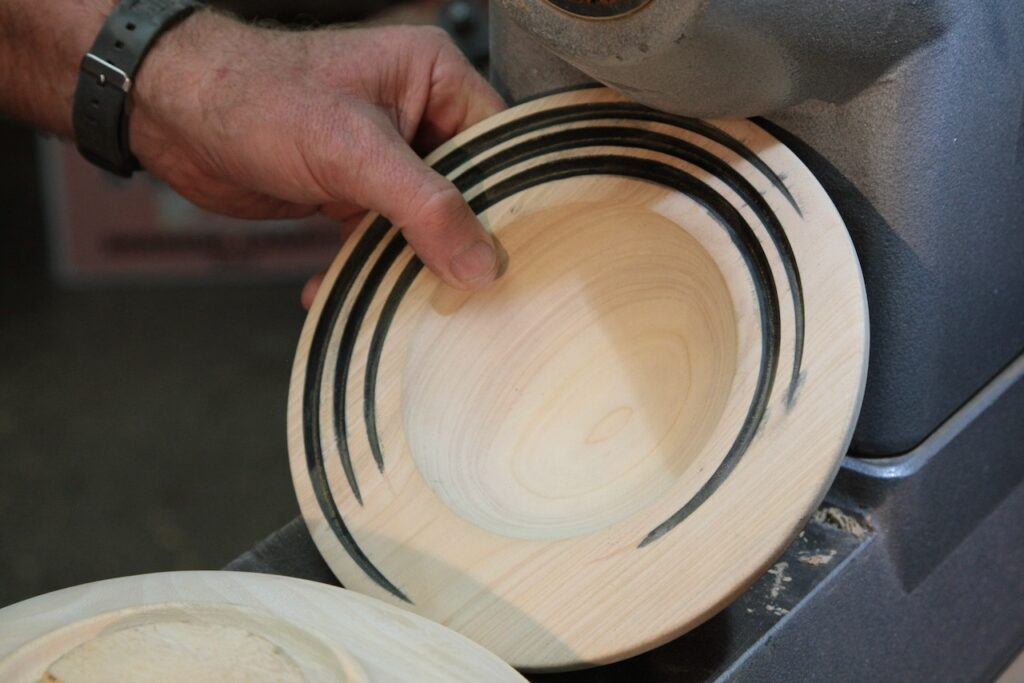 Thanks Richard for the entertaining demo. A lot of ideas to explore using the spigot offset.