Club Meeting: 14 Oct 2020
Report by: Graeme Mackay
An interesting project from the SAWG file. The possibly could be called the measurement way as there is a frequent requirement for measuring and checking. A spherical project can be made from any piece of wood that has good clean grain. Perhaps we should call it a spherical measurement project.
Good project notes to follow. All the pieces made from wood including little rattle bits. The three little spheres, designed to make a rattling noise without too much rattling. Dick called this baby Rattle: a grandparent friendly noisemaker.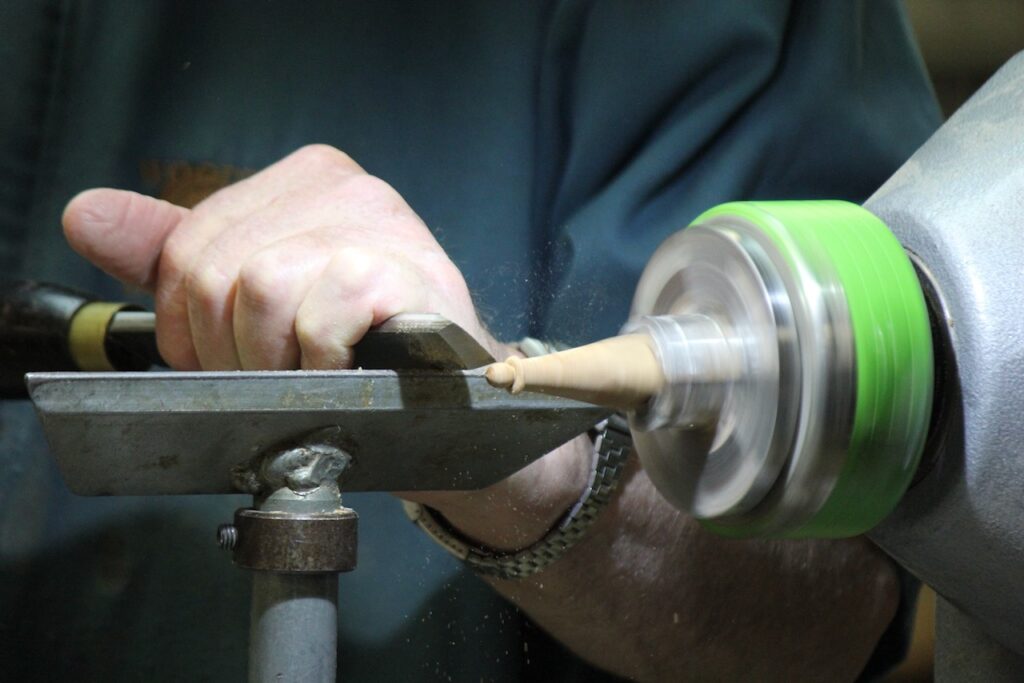 Dick emphasised that a 50mm square piece is important. The length is variable. The object of manually splitting the wood is to ensure a solid basis for re-joining after the hollowing. And, offer a little bit extra of a challenge. Also, the irregular face reminds the Woodturner of which way is up and encourages more accurate measurement.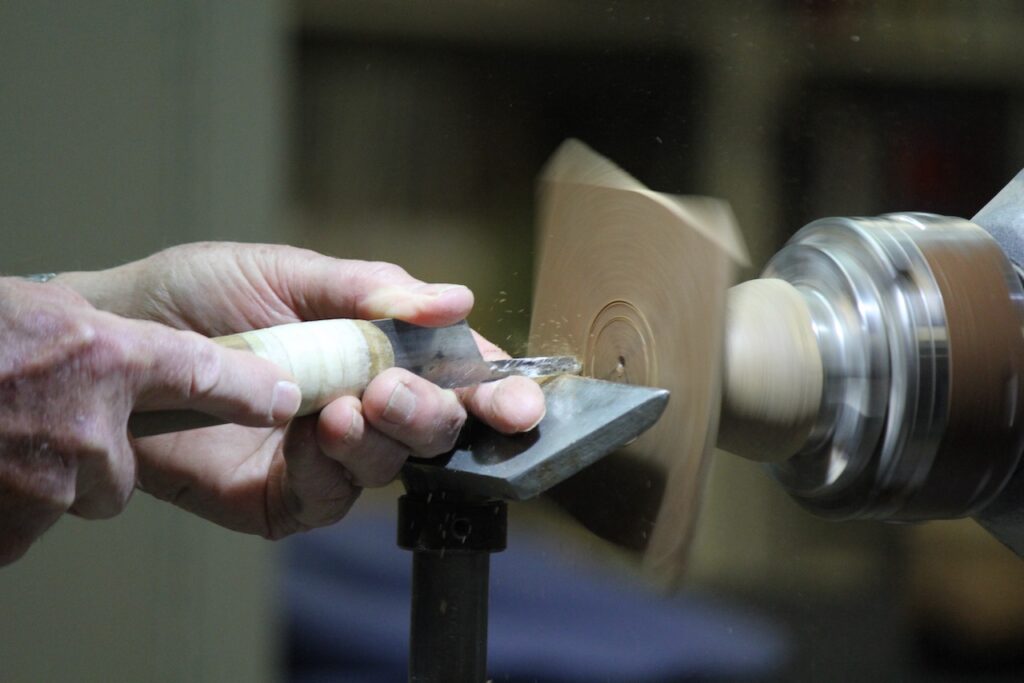 The making of the templates is well described in the project sheet. Their accuracy is important to the re-gluing and completion of the enclosed hemisphere. The templates allow a lightning of the rattle weight and increase the brightness of the rattling noise.
A good little joke was to remind persons that the beads have to be put inside the sphere prior to re-joining the pieces. One bright spark did mention that leaving out the little rattle beads would make it a lot more silent to operate.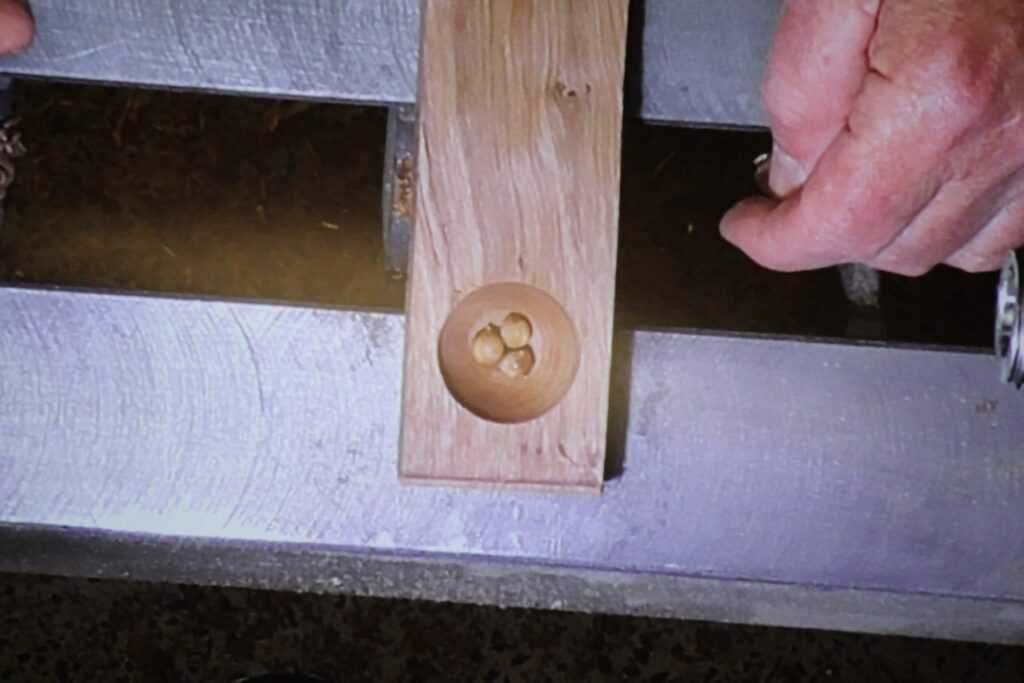 Tip: Dick mentioned that one of the difficulties of this particular process was showing at the glue did not leak into the sphere and stick to the rattle beads. A number of options were shown with a key point been gentle and easy and consider extra glue after the primary gluing has been finished.
Another tip was to ensure that the finishing did not leaked into the inside and make the beads more muffled. A good point to remember wasn't that in addition to the handle having to fit grandparents, there has to be scope therefore children who eat baby rattles. Dick showed some simple coving to highlight the handle and leave bits to grip on.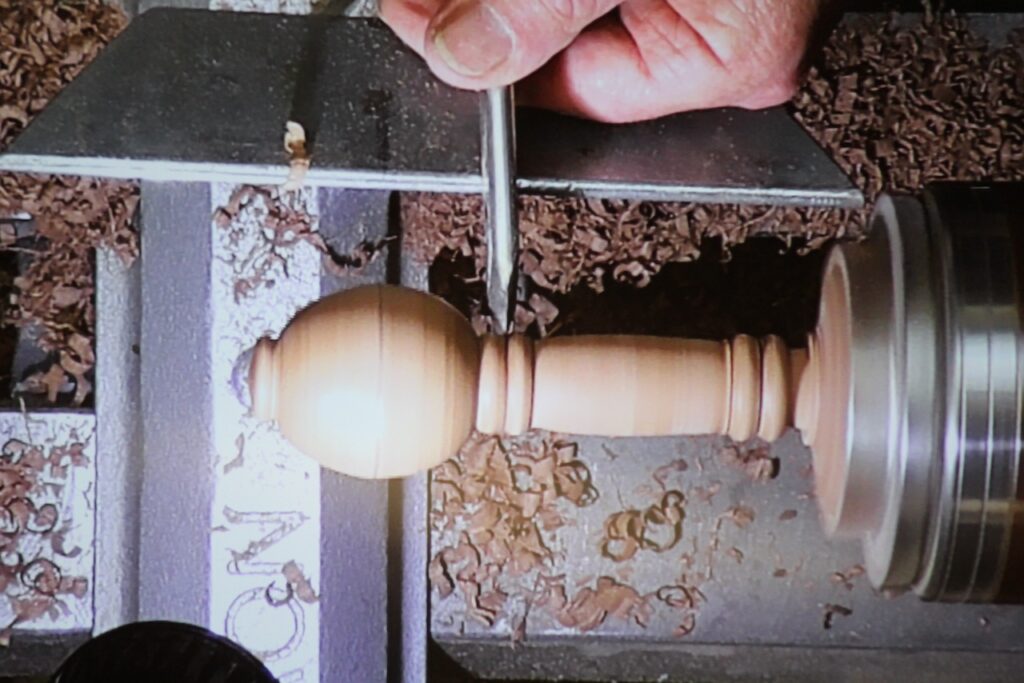 Therefore following the project sheet, making good templates and rechecking measurements produces:
Baby Rattle (Split) – Project Sheet
A quiet little grandparent friendly rattle.