Write up: Holm Miehlbradt
Club Meeting: 25 November 2020
Tonight Bruce demonstrated how to make turned rings.
First he explained and showed how to stabilize the wood blank using a vacuum chamber and "cactus juice". This is a recommended start as the blanks will be turned very thin.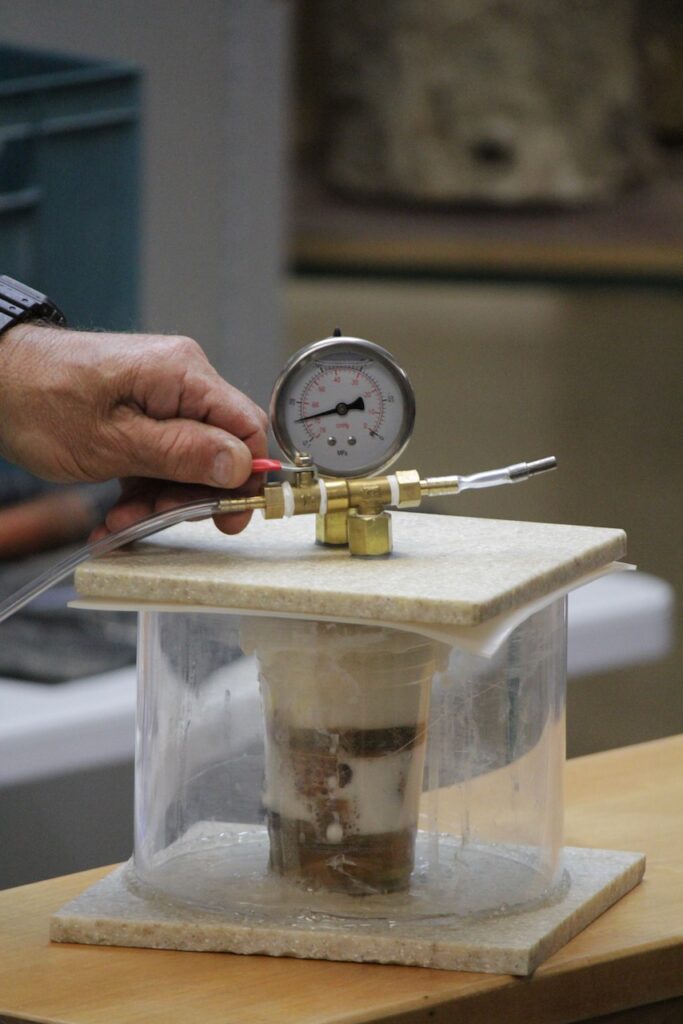 The blank's sides are then flattened and a hole is drilled using a horizontal borer. The hole diameter needs to be very accurate to fit the steel ring insert. And the insert vary in size by small increments (corresponding to the ring sizes).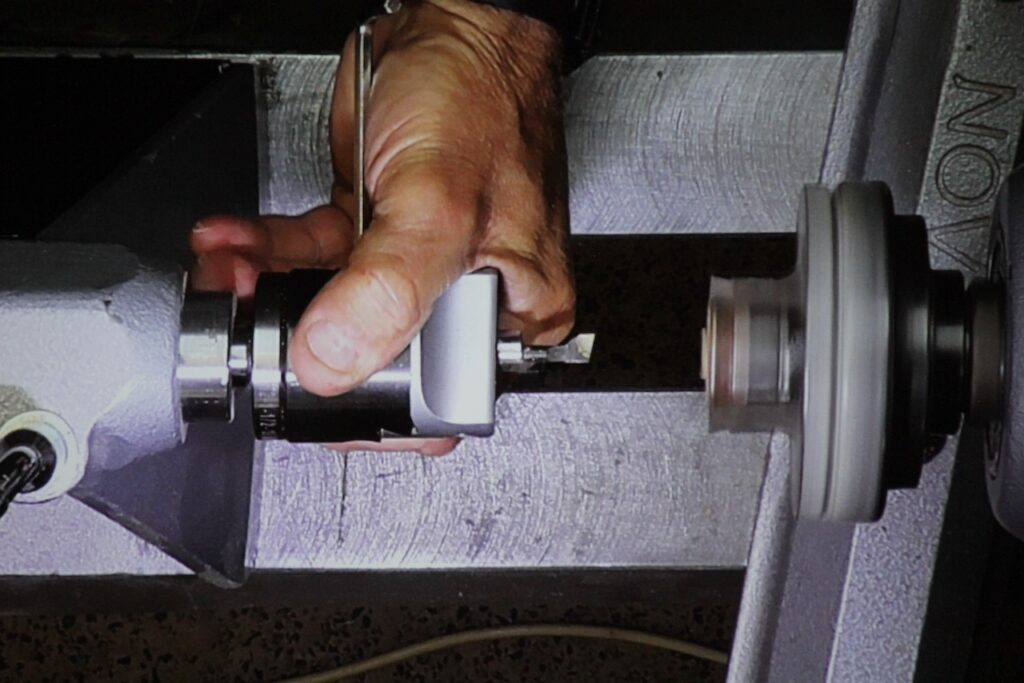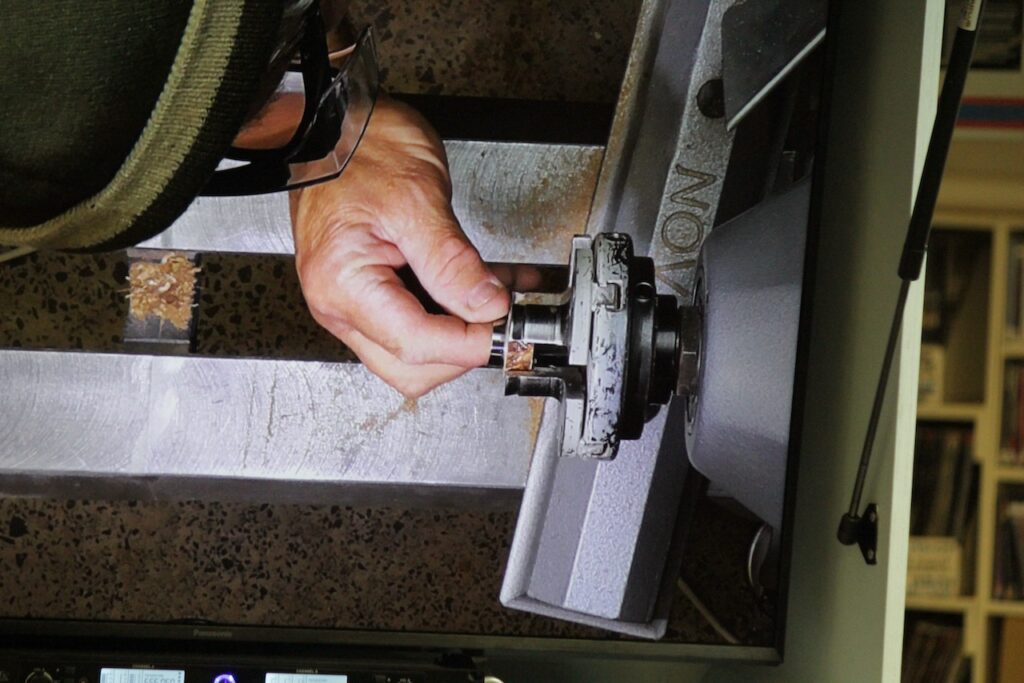 The blank is then mounted on the insert (with medium superglue). The glued ring is held in a ring mandrel to turn the wood surface. Finally the ring is sanded, a finish is applied (Bruce used super thin superglue) and buffed with the Beall's system.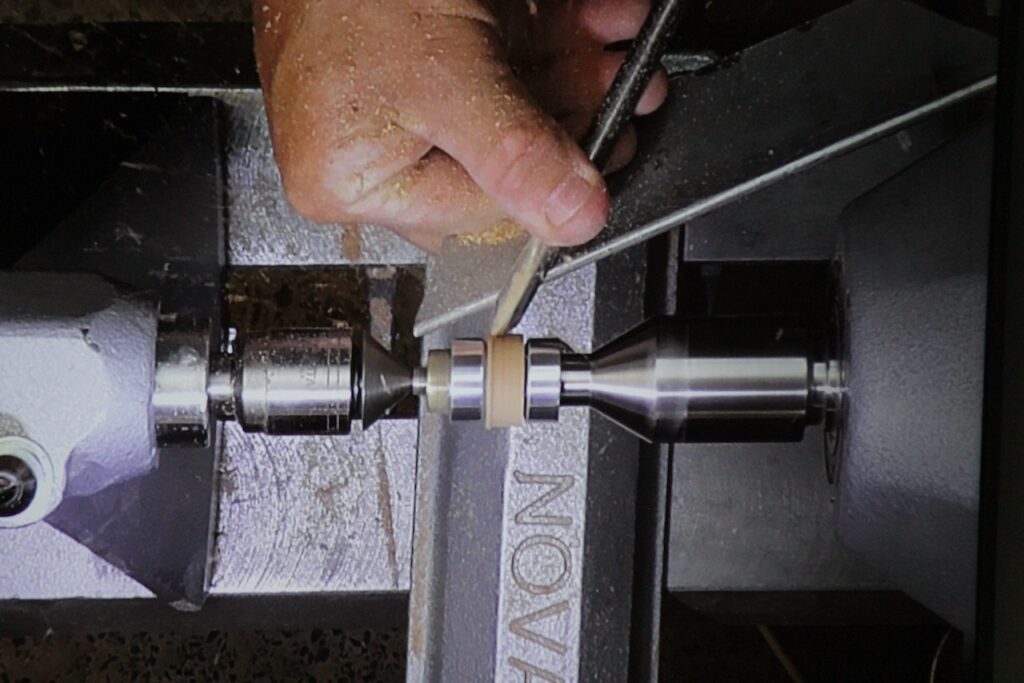 Bruce also showed how to use Paua shell bits with UV activated resin instead of a wood blank.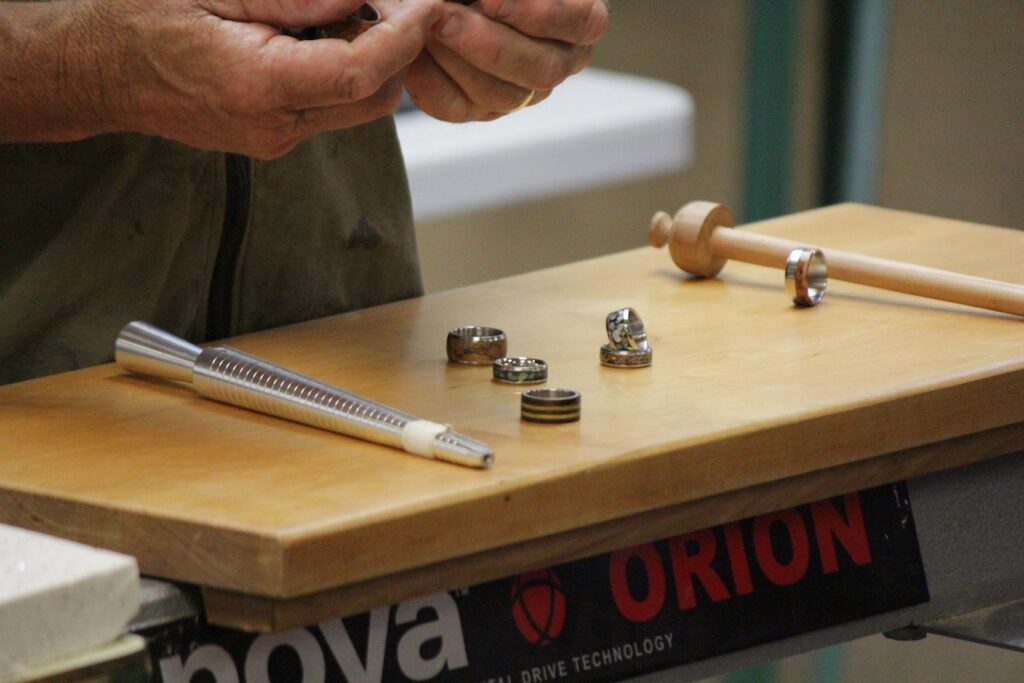 Thanks Bruce for your demo, just in time for getting Christmas presents ready!.