Club Meeting: 31 May 2023
Report by: Graeme Mackay
Shannon came forth with a wide array of paints, glues, colouring stuff, and brushes to be used in embellishment. The process used was called tutuing Roundwood. A part of a sculpturing process with Woodturning lathe as a tool. The process, as Shannon had shown, is for large-scale wall-hangings-process target is embellishing, in this case, his large wall-hangings.
Shannon view is that the pieces are for looking at, broadening one's horizon, and showing off the wood. Clearly stated that he is forgoing technical nit picking and, rather, looking at the piece and applying techniques to highlight the item and shape.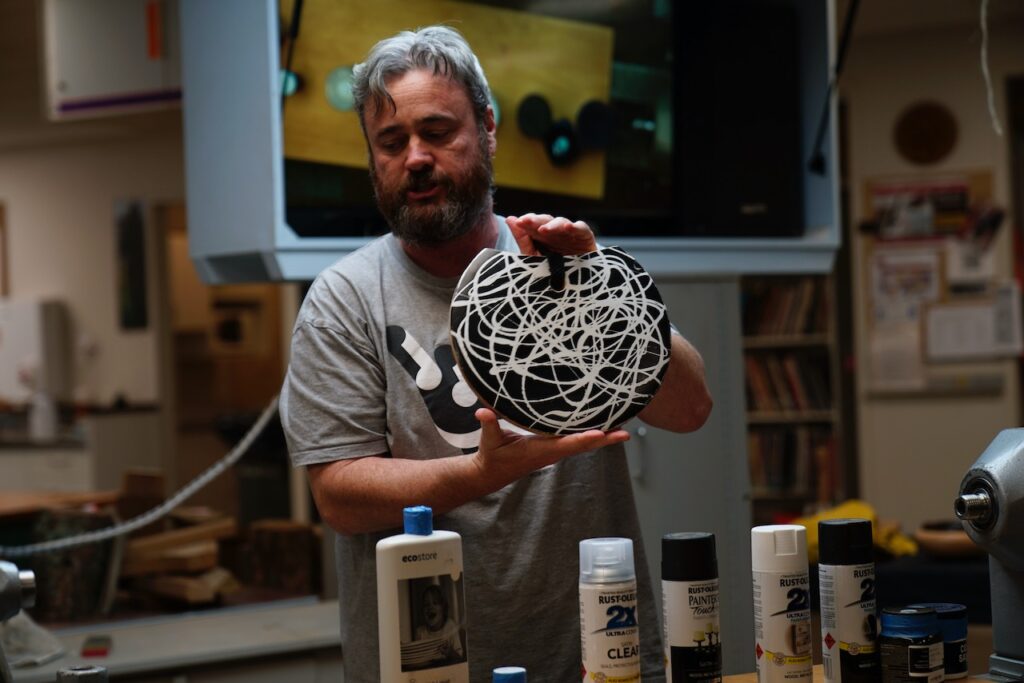 He uses a range of easy technique and products. Stuff, that is easy to find, easy-to-use and can be sourced in a 2 dollars shop. Items such as spray paint, standard PVA glue, dishwashing liquid and even water. Outlined was a process requiring preparation, order, and some fun. Noting that checking on the order is critical to keeping the flow up and the process in place.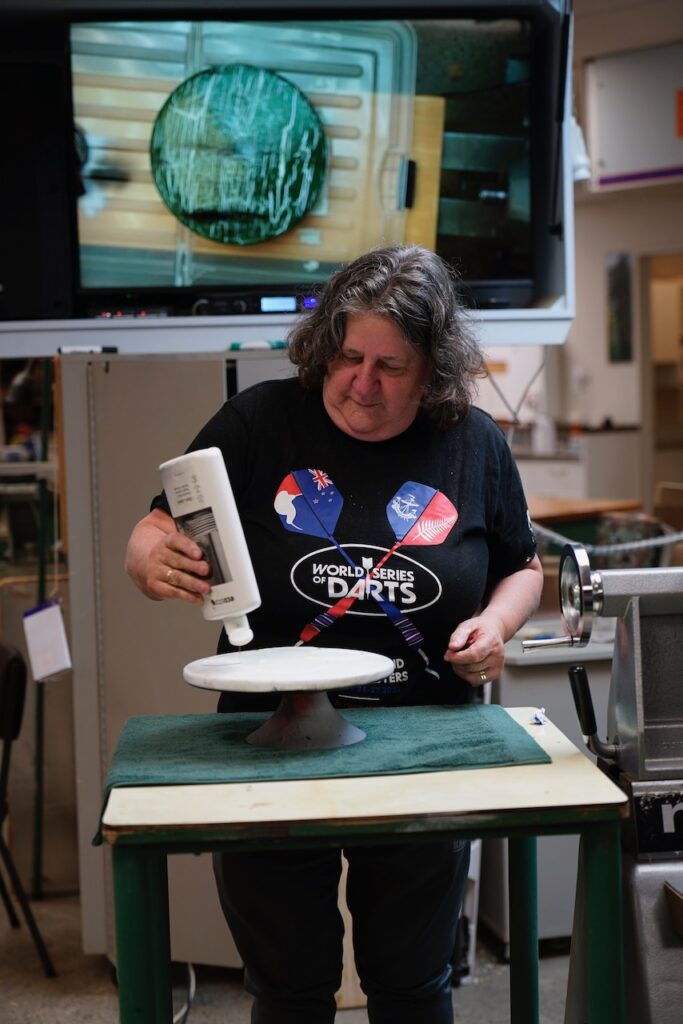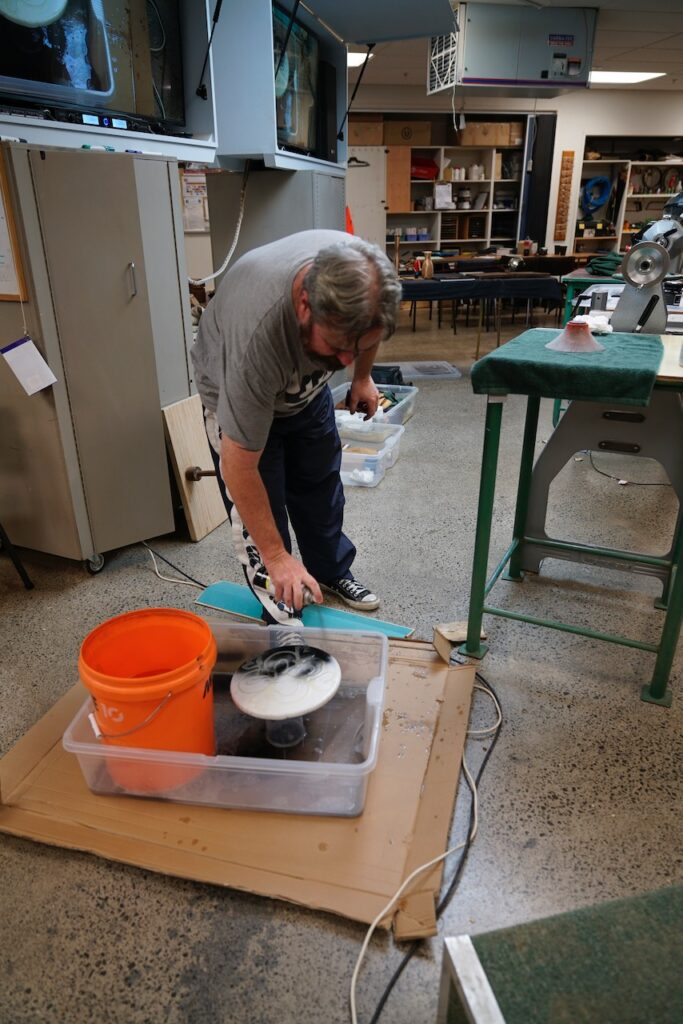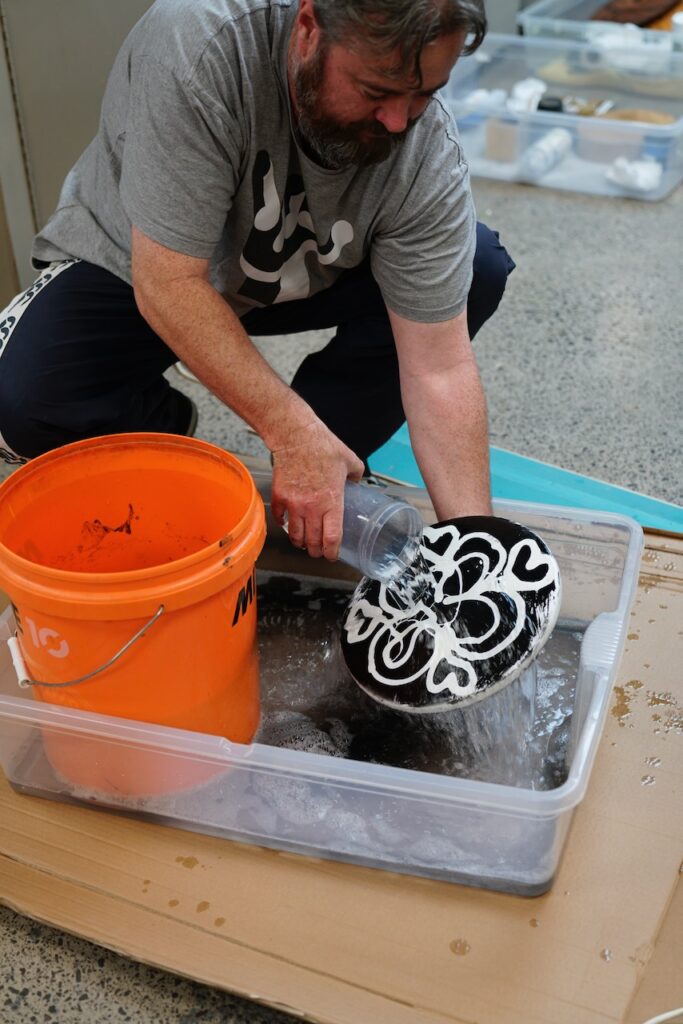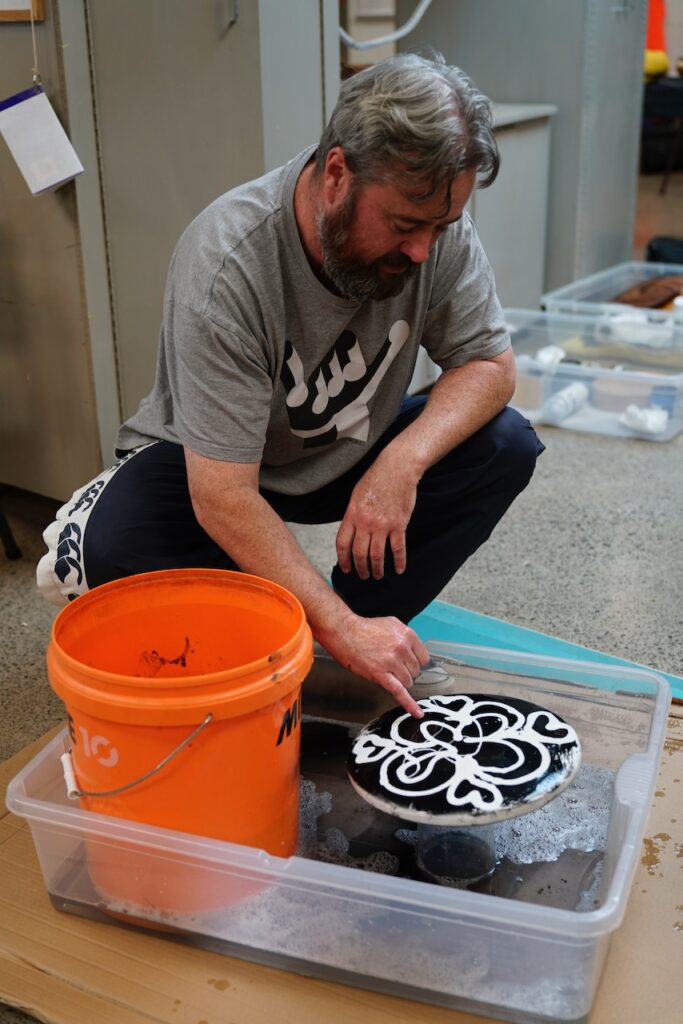 Key steps of this painting glue embellishment process:
Working in a planned process.
Getting the products organised i.e. glue. Paint. Paint brushes. Glue brushes, and on
Ensuring and avoiding over painting and gluing.
planning for the crossovers processes i.e. surface suitable to linocut.
Ordering and organising the colour applications.
Preparing for the colour up to S layers

There are a wonderful array of simple patterns from simple set of tools and techniques.
The words came out.
paint separation
paint frazzle
crackling
pattern separation
emerging pattern
and many more.
Graeme Mackay
May 2023