Club Meeting: 21 September 2016
Report by Roger Wilson
Gordon gave an interesting precise of the intricacies involved with the airbrushing art form.
He covered equipment and how it performed.  This included how to maintain the airbrush, the different needle configurations and subsequent results.
Safety in operating the equipment with regards to the various paints and solvents which include a quality mask and good ventilation as some paints could be carcinogenic.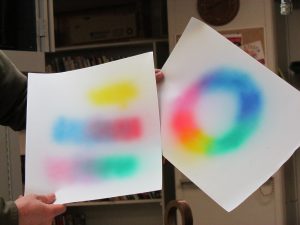 Colour theory and the art of colour mixing and Gordon demonstrated how with some experimenting there was no limit to the range and depth of colour that may be achieved.  Gordon emphasised that quality paints are important and in the long run much better value.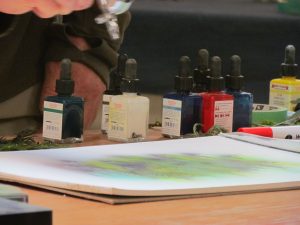 Airbrushing opens up a vast range of embellishment however it is not forgiving if the surface to be painted is not finished to a high standard.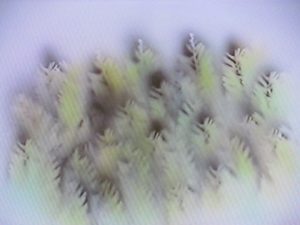 Lots of questions were asked and answered and Gordon certainly generated interest in airbrushing as another way to be creative with woodturning.