Club Meeting: 21 Sept 2022
Report by: Graeme Mackay
A demonstration event that was full of questioning and audience interface. Ian presented an open approach to Resin, in all its forms, as part of the process and/or one of the components. Questions gave rise to an introduction to resin as part of enhancement and to encourage new turners to take it up and consider its place in the woodturning process.
Determination of the process was seen through Ian's magic box. Resin pieces were set solid in record time, hard and ready to use. The challenge was put up for those try using Greenwood. In this case Ian used Camellia branches and trimmings. Small pieces were used to allow a realistic goal and initial target.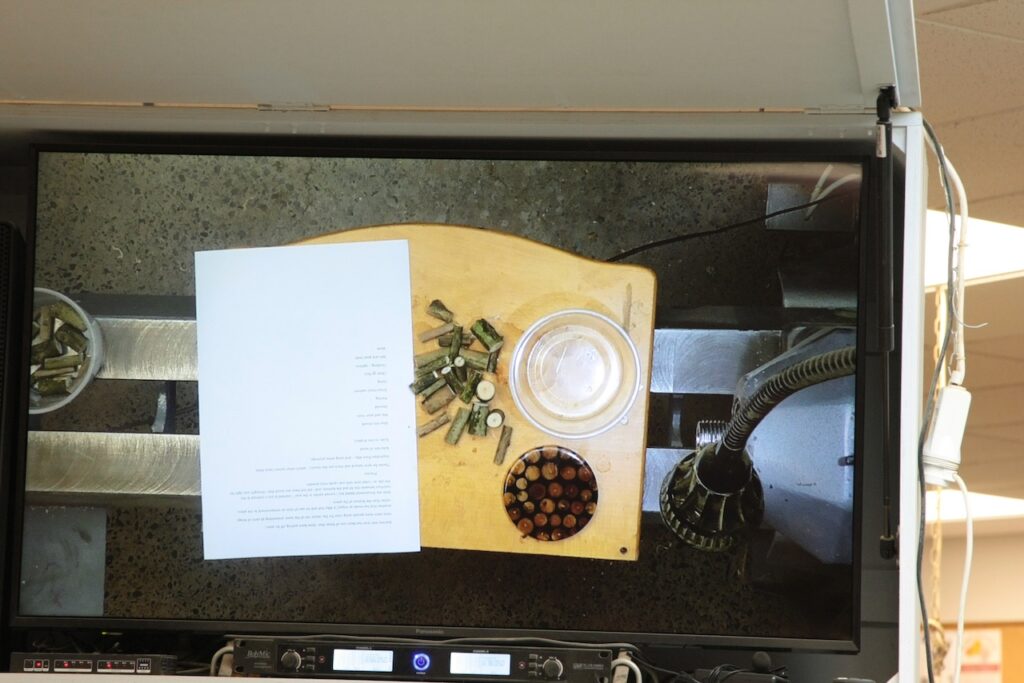 Newcomers were introduced to fixing pieces into the mould using very standard technologies i.e. hot glue. In this part of the process, the question of bubbles was raised, that is bubbles on the resin rather than in a bubbled wine class. Along with this was raised the aspect of technology level and simple ways around standard problems i.e. using a vacuum pump.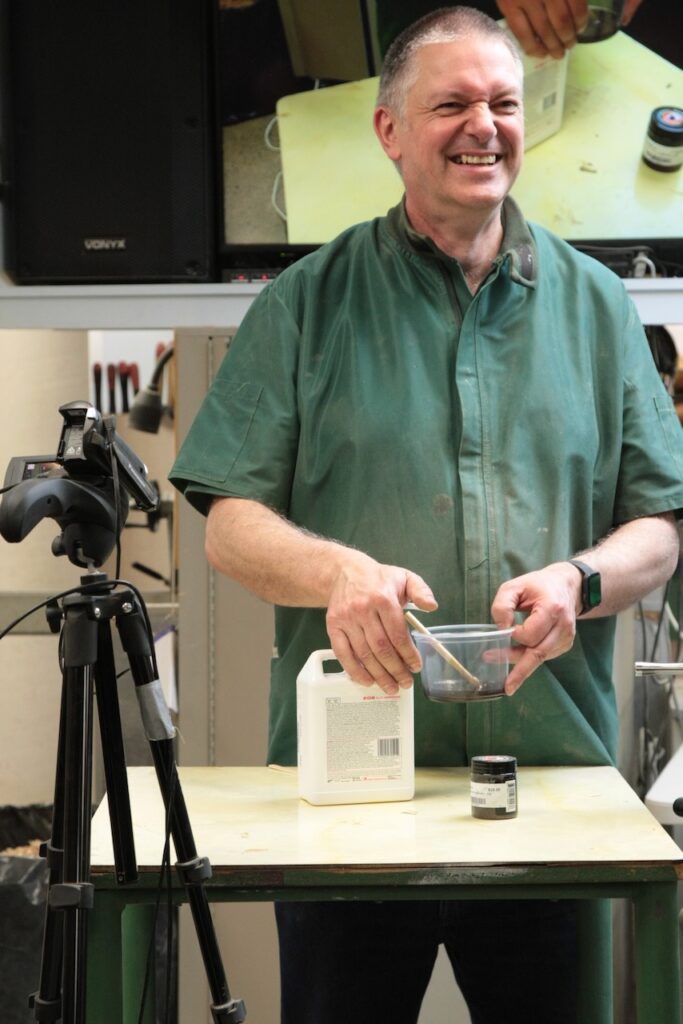 Again a question and challenge to introduce measurement volume (weight vs volume vs calibrated pump), ratios of materials and curing. Then discussions moved on to levels of clarity and how this was achieved. Then broaching the aspect of hardener ratio and the aspect of additives and extras.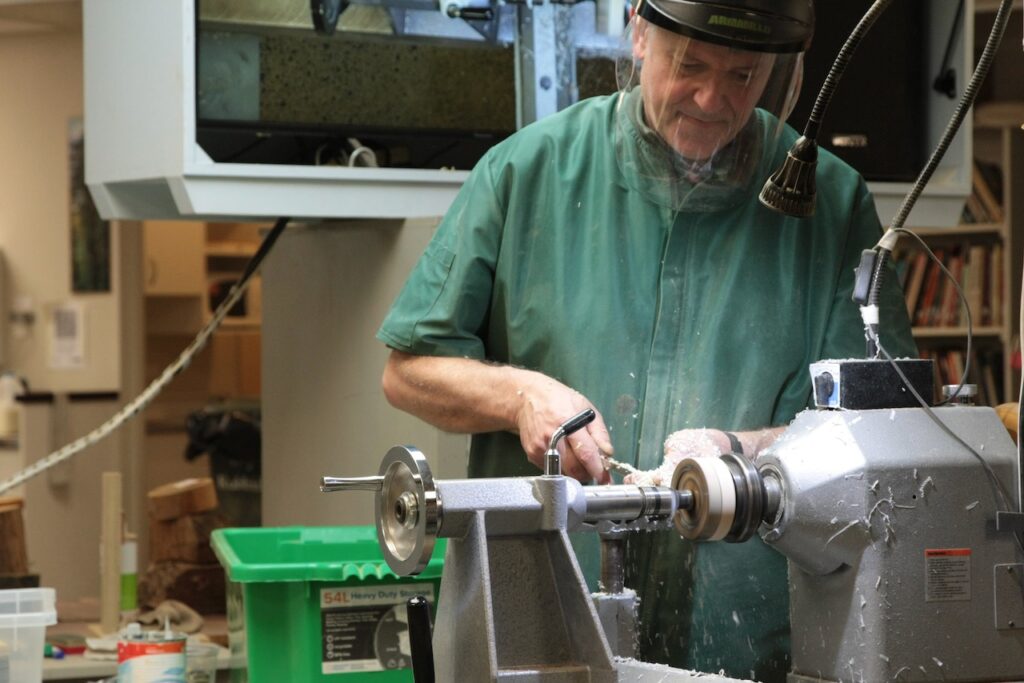 Leading on, the Ian drew a whole range of inquiries. The audience participation and discussion providing contrasting views differing types of colours used and the ways in which resin enhancements can be approached. A very neat introduction to jam trucks, friction drive and a whole lot of very basic technologies such as double sided sticky tape. A simple approach using standard tools i.e. bowl gouge raised the question of carbides and associated tools and generally opened the proceedings up to discussion and developing a large range of opinions.
A positive aspect was a need for preparation and associated, the need for a well-prepared Demonstrators magic box which showed of a range of tools, product stages, simple approaches and processes and a willingness to try.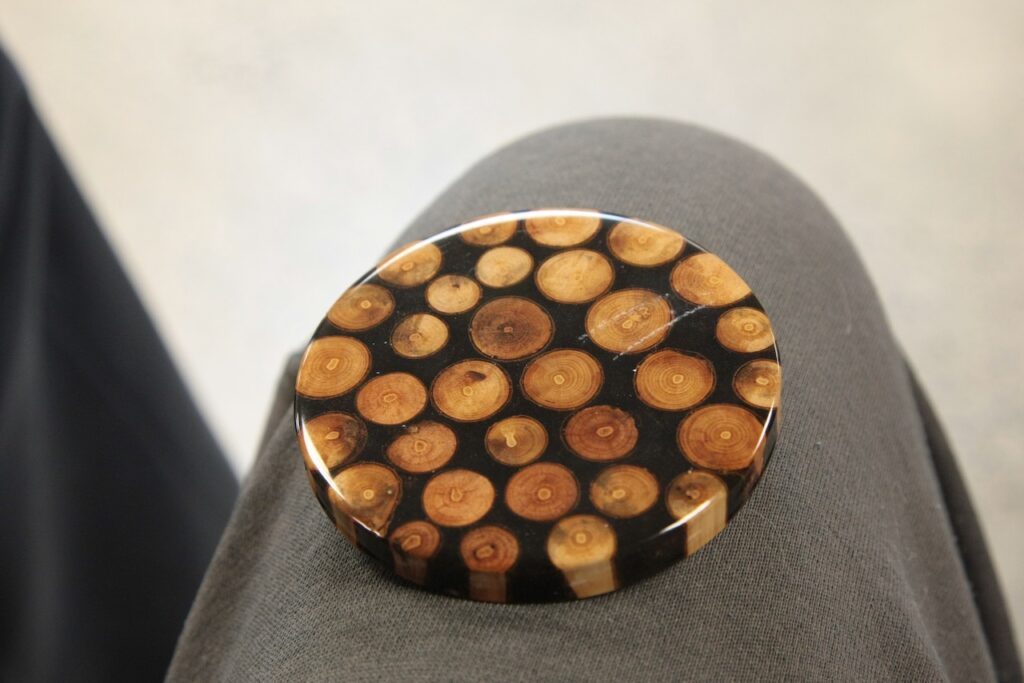 All in all, a well-balanced demonstration and a night of audience participation and opinions.
Everyone had an opinion about one or other parts of the Resin process.
The key point of demonstration as that you should give it a go.