Club Meeting: Wednesday 19th February
Report by: Emma James-Ries
This week we were treated to a demo by the one and only Dick Veitch. He started off by talking about the latest Teknatool Nova Orion lathe, kindly loaned by Carba-Tec. Dick was very impressed with this version, asides from the secret Tailstock compartment which held centres. Otherwise, if you're looking to upgrade your lathe, this model won't disappoint.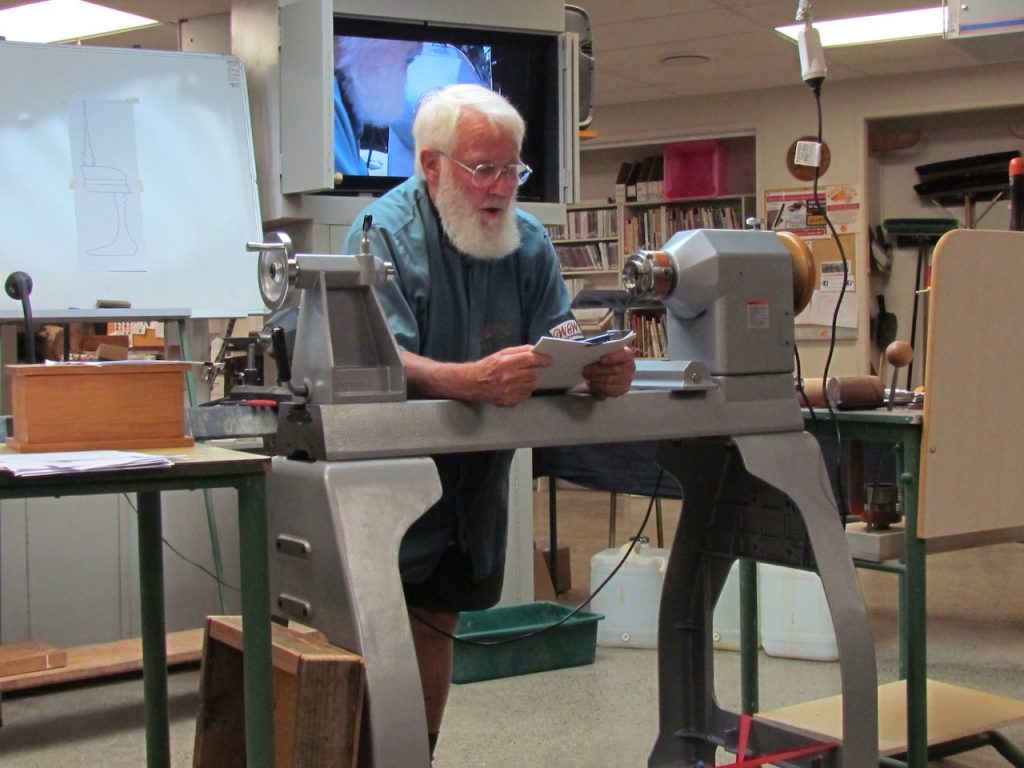 Moving on to the nights project, Dick chose to turn a Spire Box, which was made with multi-centres. It is import to choose a strong grained wood for this project. Taking a piece of wood with dimensions 220mm long and 70mm square, mount on the lathe and round off to 60mm diameter. Once round, cut the curve of the outside of the foot of the box. Then cut a cove in the centre down to 51mm. Now part this cove down the middle and set the spire part aside. Dick then went on to hollow out the lid part of the top section of box. Setting that aside, he hollowed the bottom part of the box to fit the lid. It was at this point that Dick realised he needed to stand on a platform to properly hollow the box, as the new lathe was fractionally too high (it was on a small plinth). Always important to remember to be at the right height for turning to avoid unnecessary strains and pains.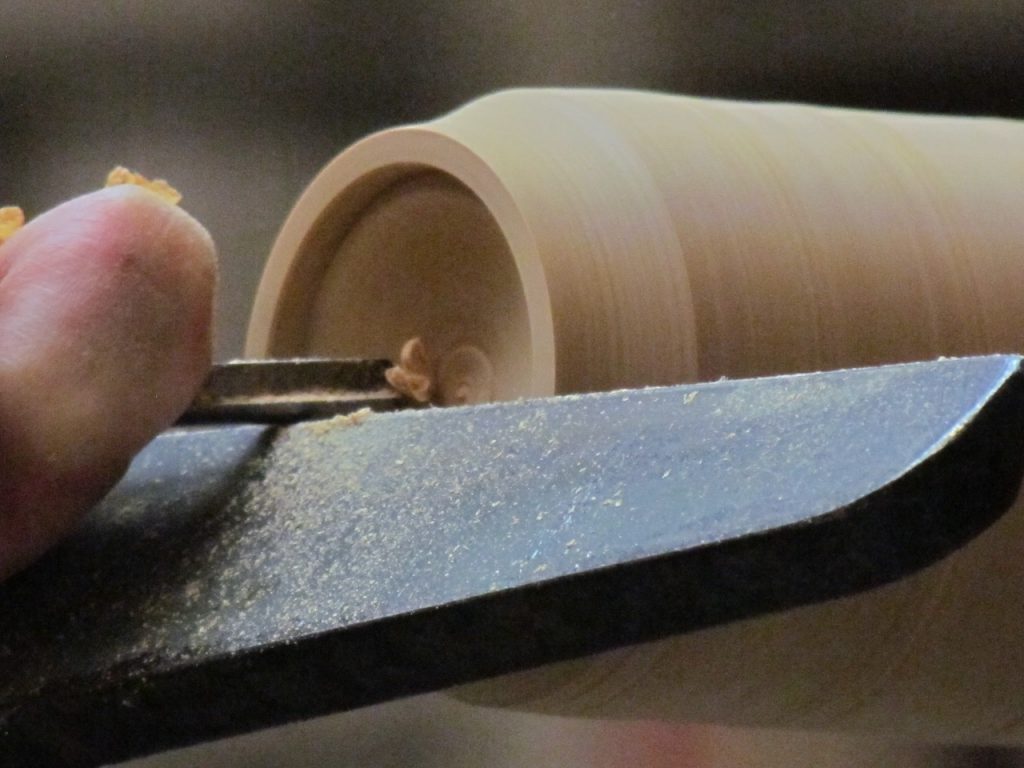 After that was complete, he put both parts of the box together and remounted on the lathe, to recut the curve in the centre. Once cut down to 48mm, mark the centre points on each end. Dick then went on to explain that while making this project, he encountered problems when turning the shaft of the base and the finial on top. This was because the off set body of the box was too heavy for the shaft to bare once it was turned thin. To counteract this problem, Dick made a jam block that fitted neatly into the box to reduce the off-centre weight. Once counterweighted, go on to shape the stem with a spindle gouge. Dick made some lovely beads and wings under the box body and tapered the stem. He then showed us a clever way of sanding the underneath of the box with an electro file. Dick mentioned at this point, that it was wise to put a brace between the box and for to steady the stem when sanding as it is so fragile at this point.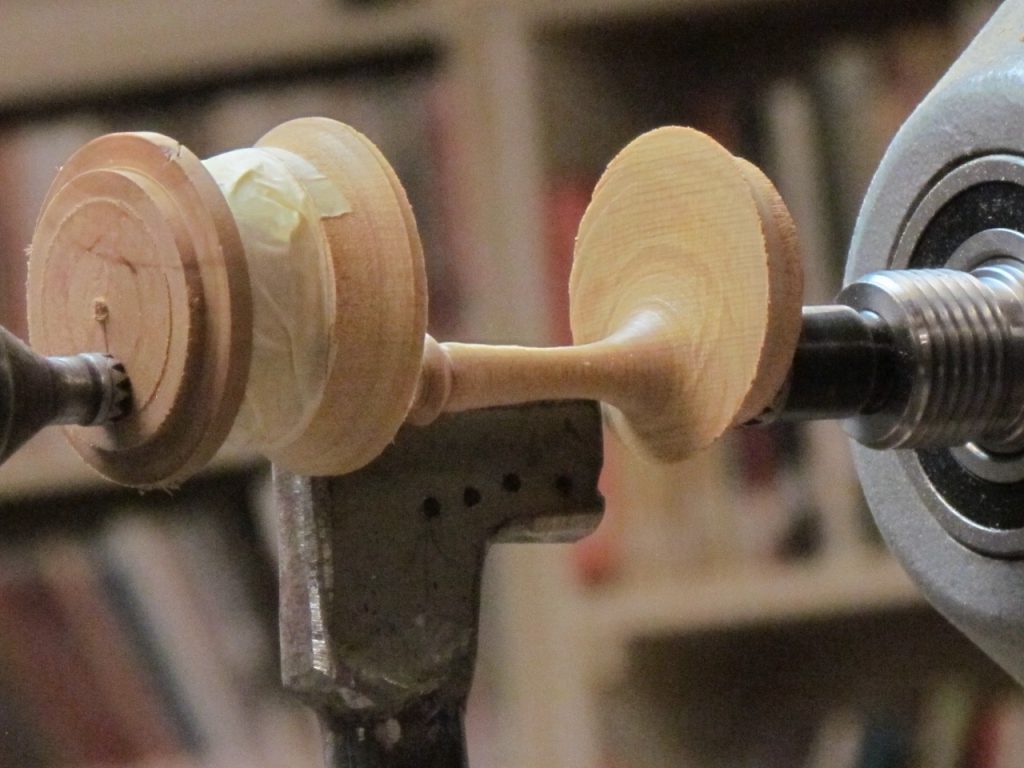 Once Dick was done sanding the base, he went over to his special 'magic box' and pulled out one he'd made earlier. A fabulous project, thank you very much. This project sheet is available on the SAWG website under the name Spire Box.