Club Meeting: 22 Feb 2023
Report by Roger Pye
It was not exactly clear what we were about to see in the way of a "classic Veitch demo". But it soon became apparent that Dick was going to show us how to convert a 150mm cube of diagonally grained Pohutukawa into a heavily tapered vase using six off-centres turning points, three on each end. The small distance between head stock and tail stock meant that the driving centre in particular was difficult to mount because of the angle introduced by the offset turning dimensions chosen. Large end was 41mm.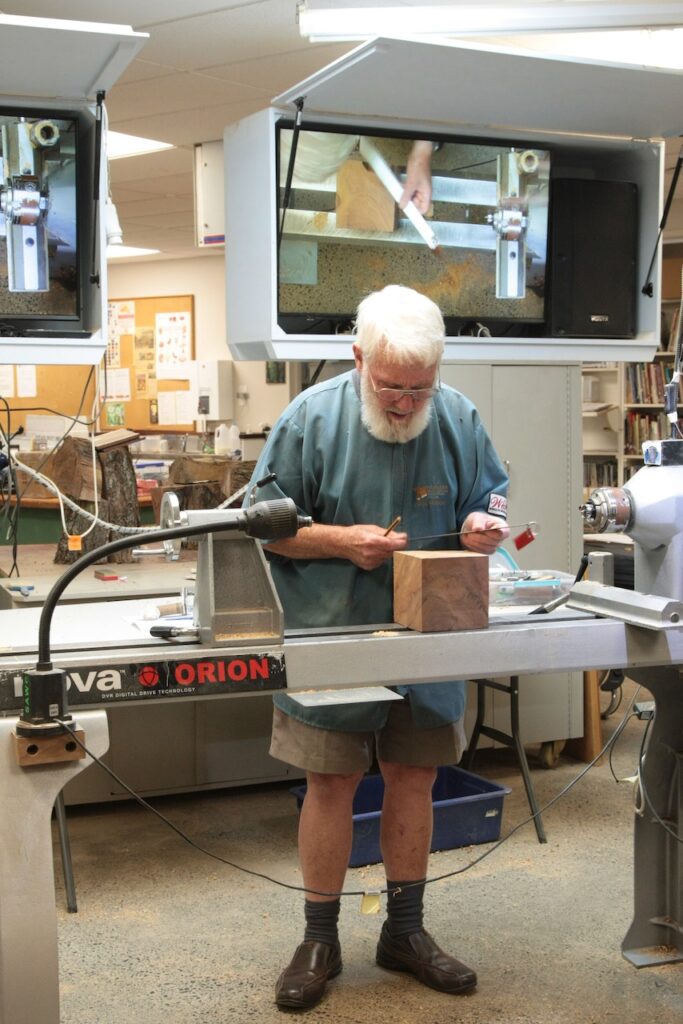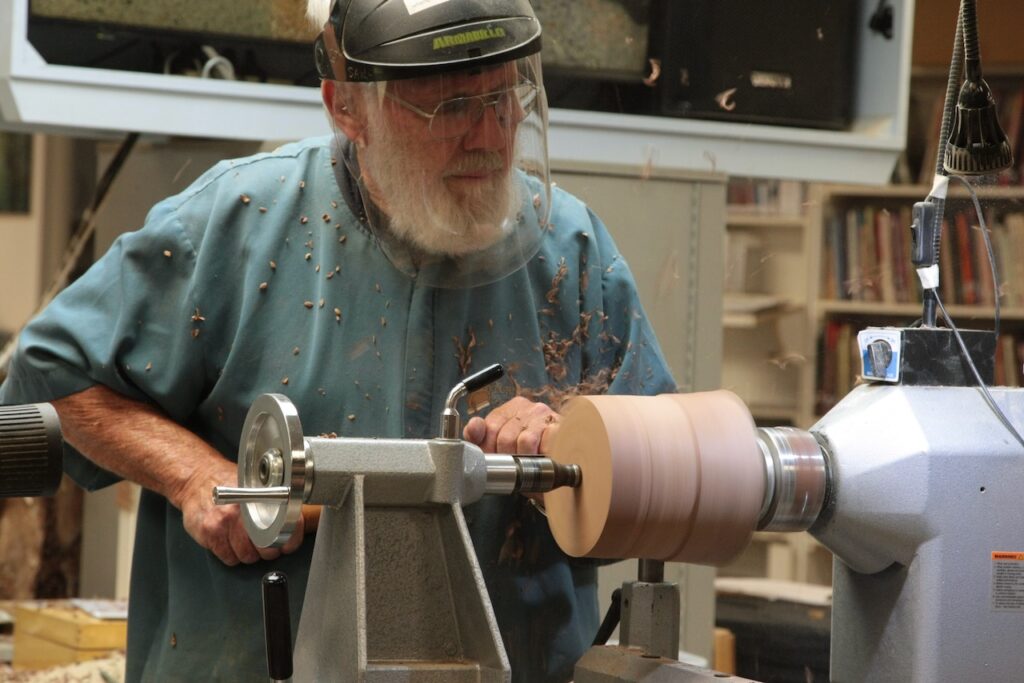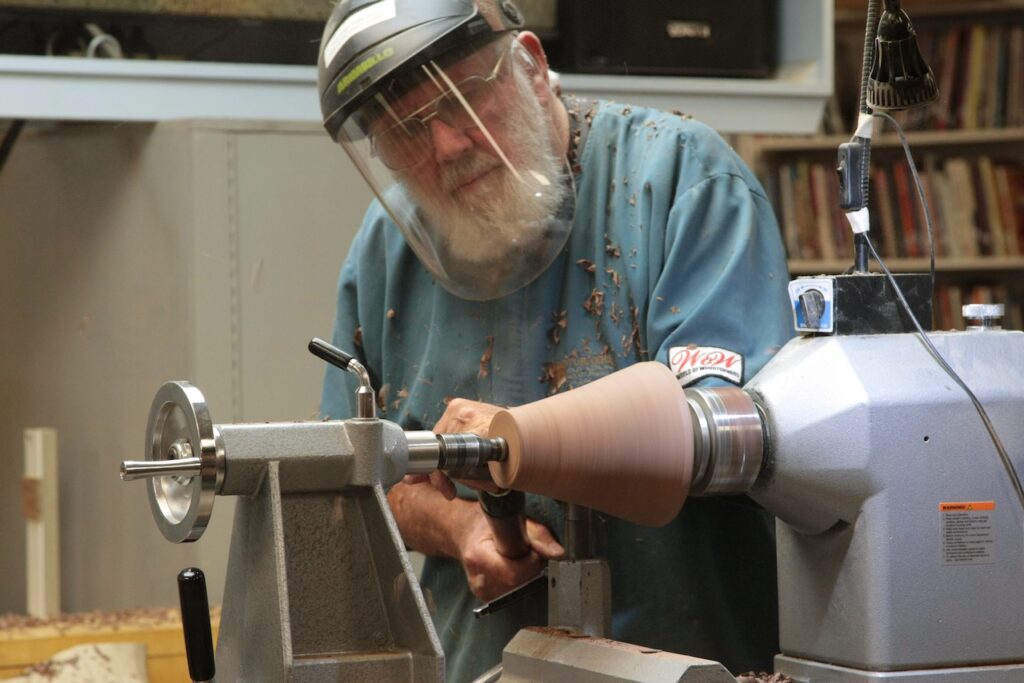 This endeavour by Dick encouraged multiple comments from his admiring and yet helpful audience. Several recommendations on offset dimensions raised the need to use 33 somewhere. Someone else thought that 120º might be more to the point. Dick battled on amid this banter and kept his attentive audience informed that if they watched carefully they would eventually see a spiral appearing down the side of his beautiful vase, as yet unfinished. When fulltime was called Dick stated that his spiral had got lost. At his next demo all would see a better looking final product.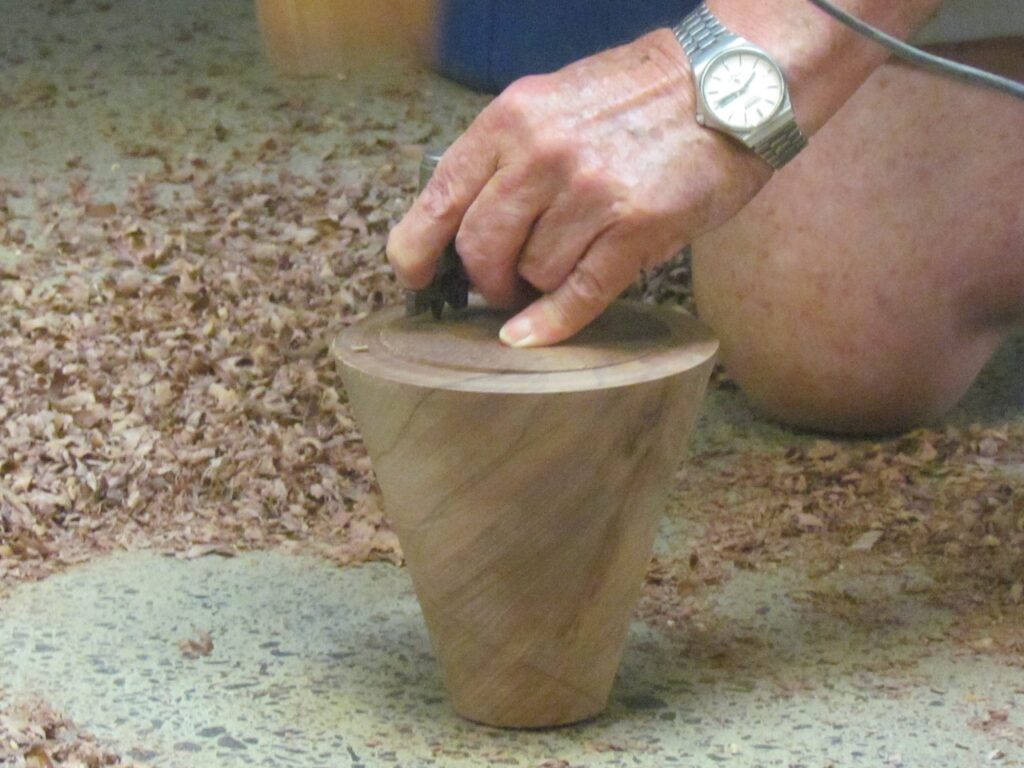 So in fact everyone present enjoyed this presentation and departed happily with another satisfying evening watching some woodturning.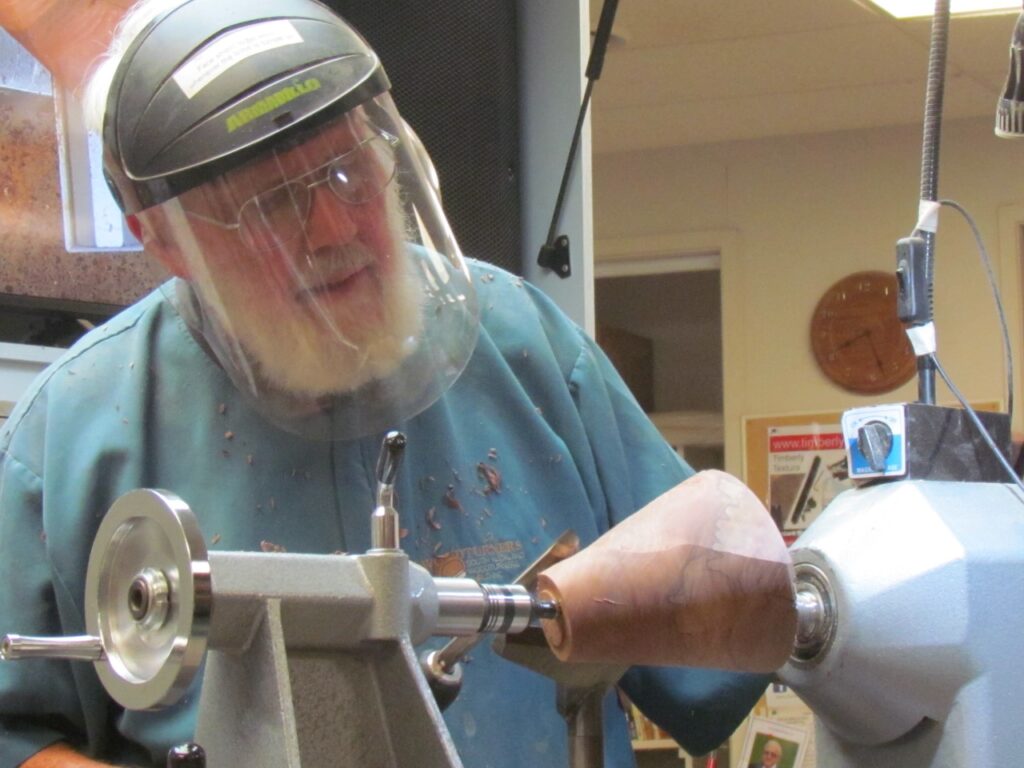 All of our Club Members should be proud of the fact that amongst us we have a man of multiple talents who clearly put his hand up at short notice to provide the demonstration for this evening. After all, we all come to each Club Night expecting to be entertained by "someone".