Club Meeting: 25 Oct 2023
Report by: Bob Yandell
Terry called the lidded box the Midas because it became his signature piece and he made 100's and was a great money earner.
Terry tabled several examples of his work from small pieces to very large pieces and some with variations from plain wings to highly decoratively carved. Selection of wood is essential as is ensuring the alignment of the Head and Tailstock.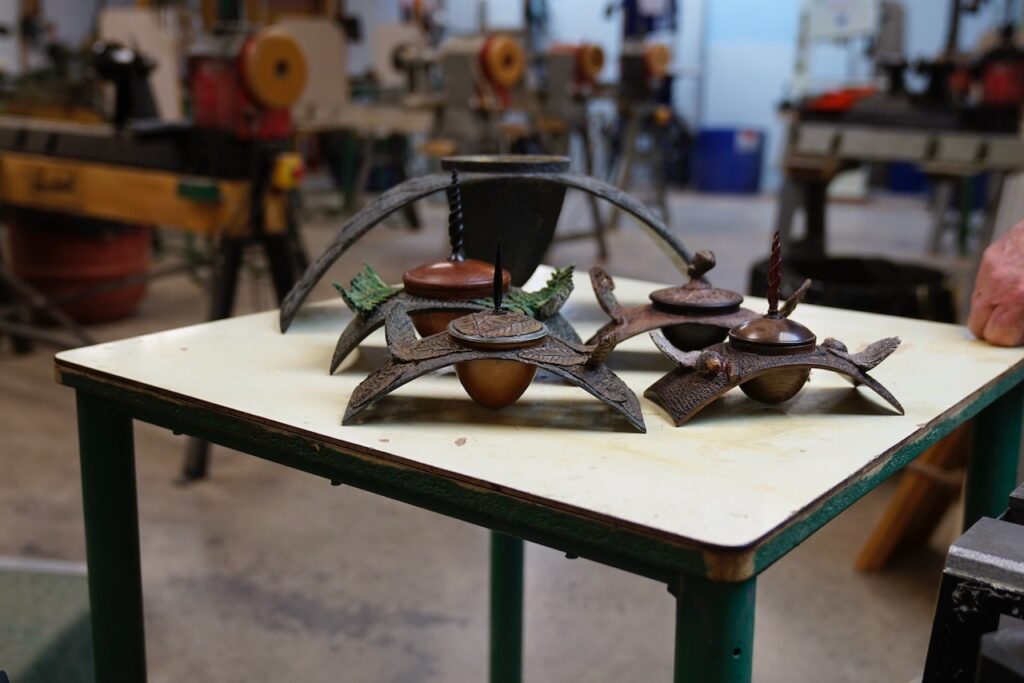 The wood needs to have straight and tightly grained and the demo used kiln dried Kwila cut 75x175x250 the wood must be squared true and the ends were treated with superglue to ensure fibres are firm It was mounted on a screw chuck using a fine thread with the hole drilled in the center of the 75×250 face. Because the wood is rotating, like a propeller, care must be taken.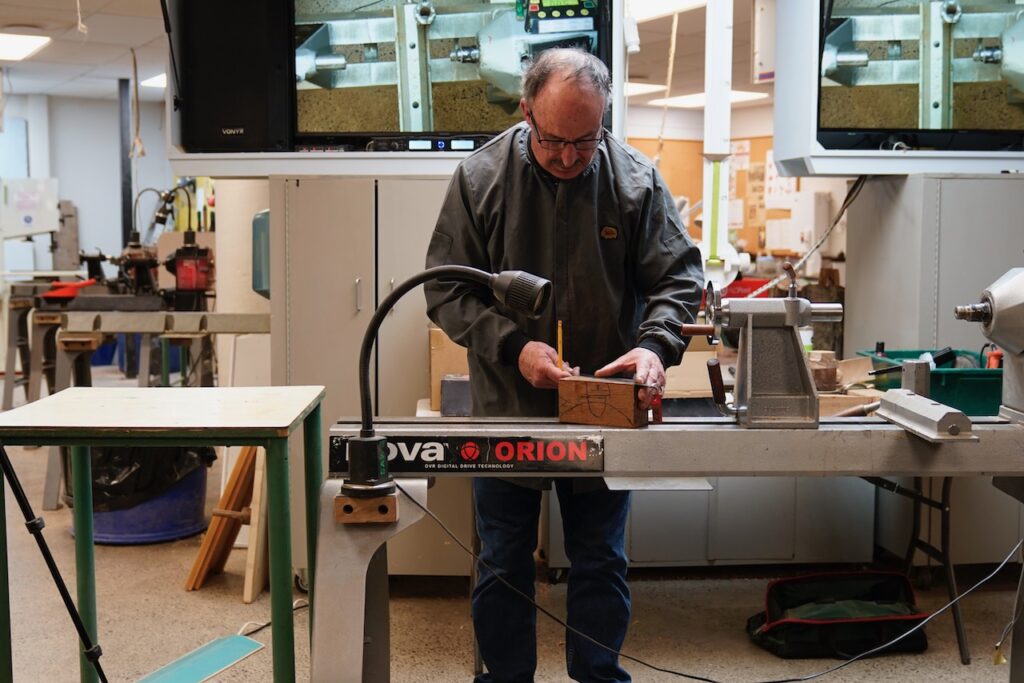 The outline of the final product was drawn on the 75×250 side indicating the curve and position of the box, which had a bowl profile. The waste is marked to ensure you only cut out what you have to. The bowl gouge of choice was a 55 with a fingernail grind and using a draw cut to ensure the wood being cut is supported by the wood below and you are not risking entering the end grain.
Marking the outer edge of the wing helps highlight the danger area. The progress is slow to ensure a safe and desired result. The accuracy of the curve is confirmed by using a glue stick. A 30mm spigot is turned on the bottom of the bowl to enable remounting for the shaping of the wing and hollowing of the bowl.
A vee cut is made where the box/bowl meets the wing to assist in defining the top. It is recommended that the wing is supported on the underside by gluing dowels/struts from the wing to the bowl before turning Speed is 500 – 700 for the process.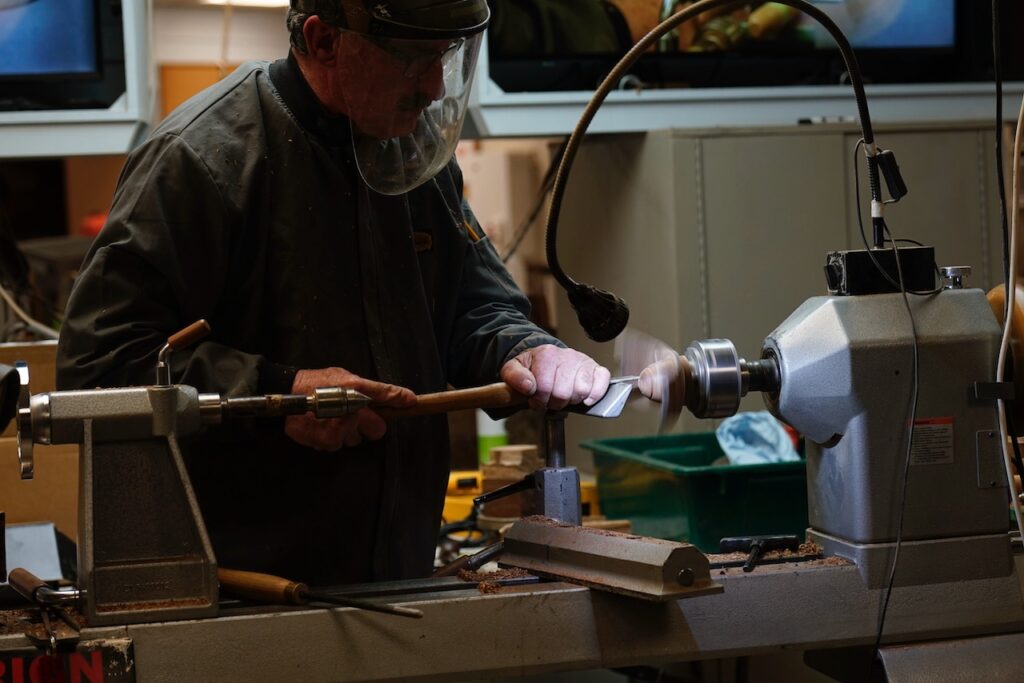 The remounted wing is shaped with the rim of the bowl seen to extend above giving the appearance of it sitting into the wing. A rebate for the lid is cut and is sized to take the 30mm chuck, in expansion mode, so the lid fit can be managed. Following the wing curve remove the waste.Sand and finish.
Turn the lid ideally from the same wood ensuring the grain alignment. The lid fit should be loose because if it is tight the whole piece may be lifted when the lid is lifted risking it falling resulting in the wings breaking off. I finial can be added. Note pianos made after 1940 did not have Ebony keys.
A great demo and there is a DVD in our library or available from Terry that gives more detail.