Club Meeting: 13 April 2016
Report by: Philip Johnstone
This was a very informative demo by Gary, showing us how to make finials. He started by pulling out some finials that he has made in the past, and it soon became obvious that he has had a lot of practice with them!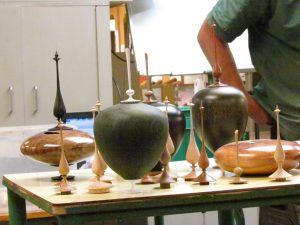 Next he moved on to showing us the mathematics behind the perfect finial, and such calculations are not for the faint-hearted! He toned down the technicalities by teaching us the six "control points" on a finial. These basically take a set ratio, apply it to the length of the finial, mix it all together in a calculator, and out comes the diameter of the desired finial.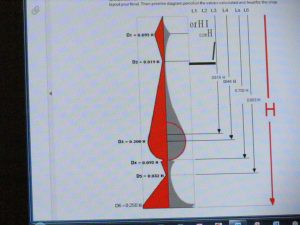 He then moved on to the lathe, and started turning. Starting from the tip of the finial, he slowly worked his way to the base, checking his measurements each time he got to a control point. As he was doing different parts, he demonstrated how to use different tools, and showed a considerable skill in thin turning.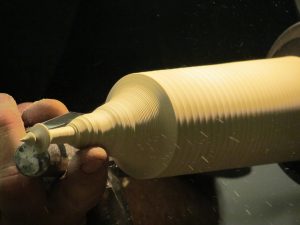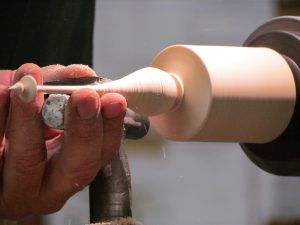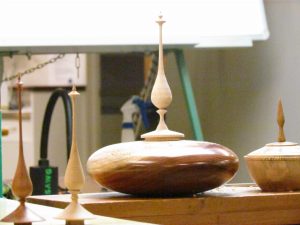 It was a well-presented demonstration, and Garry kept a lively dialogue going throughout. An enjoyable evening in all.